Wells Cathedral Chained Library Tour
---
9th Jun 2022 - 30th Jul 2022
UNTIL Saturday 30th July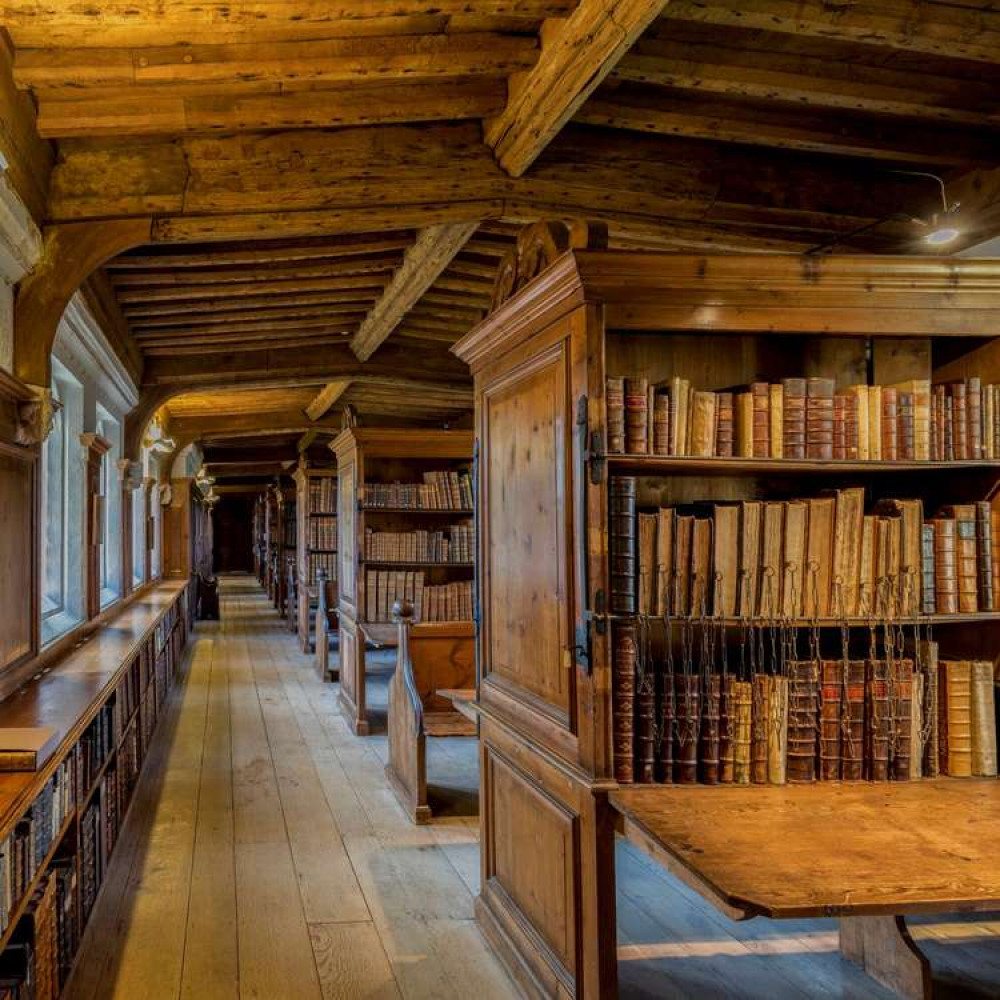 Wells Cathedral's Chained Library was built in the 15th century and houses a remarkable collection of early printed and manuscript books. Books vary widely in subject and include science, medicine, travel, history, the Classics, languages, and poetry as well as religion. The vast majority of the 4,000 volumes in the collection were produce between 1500 and 1800.
The library occupies a beautiful space much loved by film crews, recent examples being Wolf Hall, The Hollow Crown, Dungeons and Dragons. There are only a handful of chained libraries left in Europe and visitors will be shown how they work. This is a working library still occupying the space created for it some 570 years ago.
Library Guides will explain how libraries have changed in their design as technology moved from manuscript to print. A selection of books will be shown and described, with attention being paid to how they tell the history of the book.
Each Tour lasts approximately 1.5 hours.
Image: Nick James LRPS
Add your Wells event for FREE here!
Nub It