Pop Rock Pub Contemporary Choir
---
Methodist Church, Southover, Wells, BA5 1UG
16th Jun 2022 - 29th Dec 2028
UNTIL Friday 29th December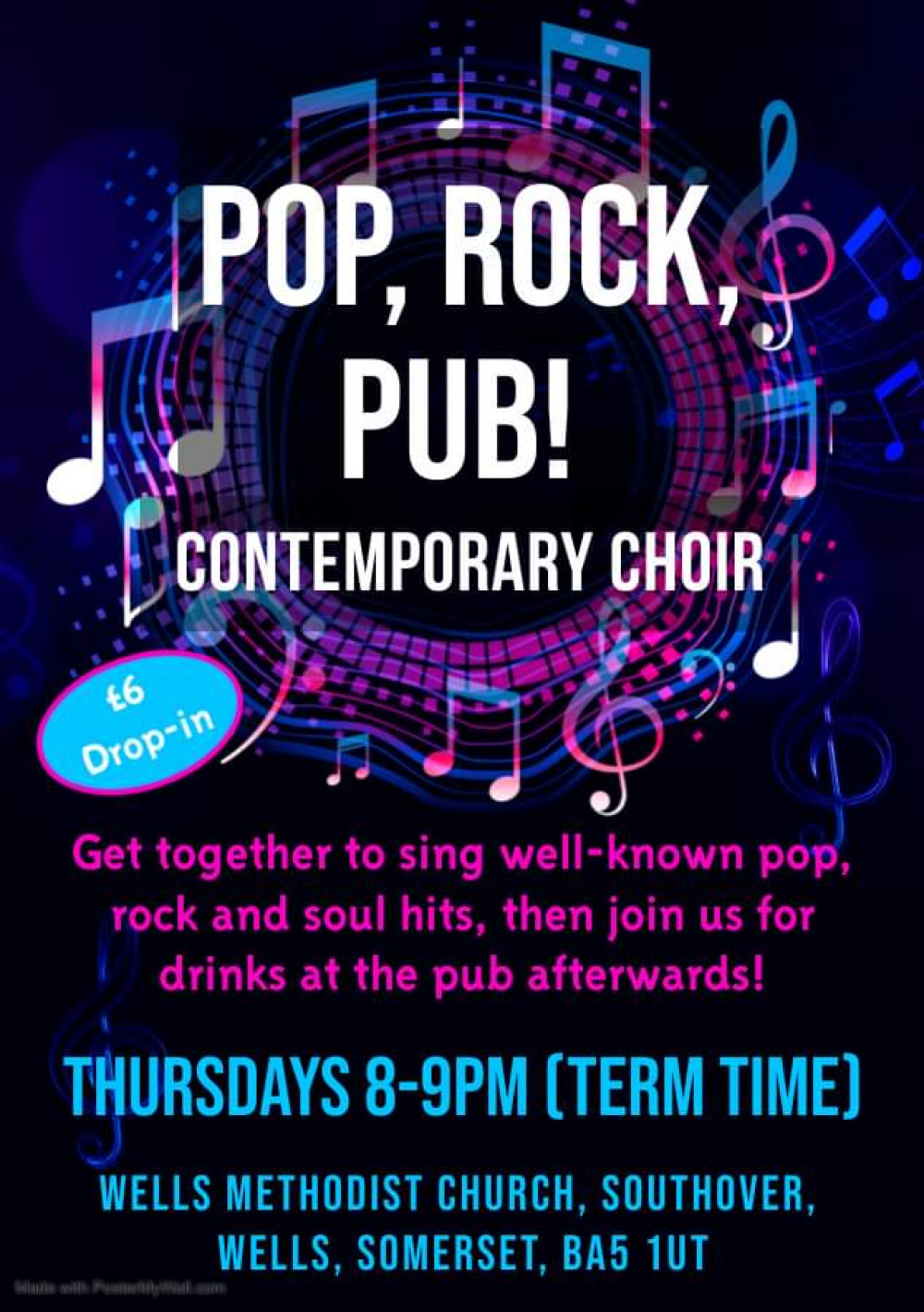 Pop Rock Pub Contemporary Choir is a lively & upbeat non-auditioned choir which gets together to sing well known pop and rock hits (and everything else in-between!!). We are lucky enough to have a live band at every rehearsal which really adds to the party feel! After rehearsals we welcome you to join us at Fosso Lounge for a drink and a socialise.
This is a non-auditioned choir and everyone is welcome.
Add your Wells event for FREE here!
Nub It