Wells residents will be able to see Elon Musk's Starlink satellite train tonight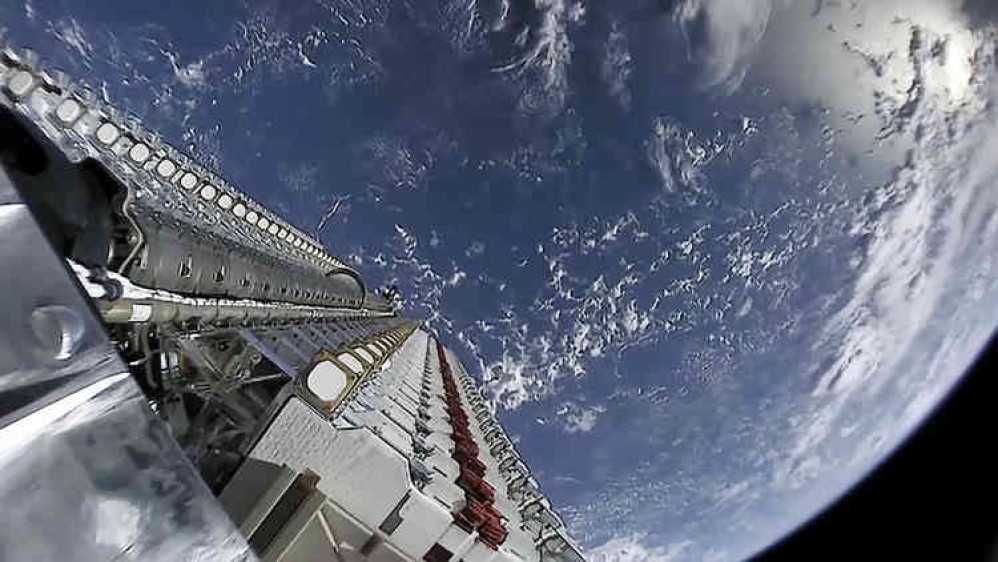 A batch of 60 Starlink test satellites stacked atop a Falcon 9 rocket, close to be put in orbit (Photo: Official SpaceX Photos)
Wells residents will be able to spot Elon Musk's Starlink satellite train tonight (April 20).
Elon Musk's satellites have been spotted all over Western Europe, with many saying they looked like "Santa's sleigh".
Starlink is the informal name for Elon Musk's space project, Space Project X.
The aim of the project is to launch lots of low-orbit satellites to create a hyper-speed internet connection.
You should be able to spot the Starlink tonight between 9.55pm and 10pm.
Please send us your photos and videos if you manage to capture it.