Meet the New Mayor of Wells: Councillor Tanys Pullin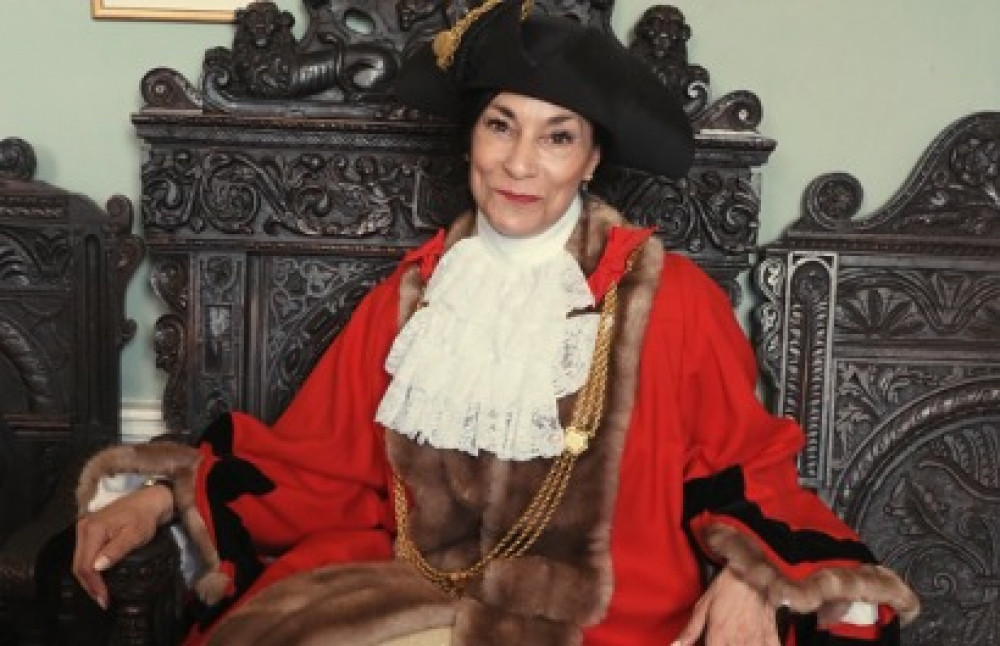 The city welcomes its new Mayor, Councillor Tanys Pullin, who was recently appointed the 649th Mayor of Wells.
Cllr Pullin brings with her a rich tapestry of experience, spanning the worlds of catering, retail, beauty therapy, public relations, yoga, painting, and motherhood.
Starting her career in the catering industry, Tanys successfully managed five restaurants in London before moving to Wells. Here, she made her mark in retail, running a butcher's shop and dedicating time to work for Oxfam.
Her passion for hospitality saw her founding the Queen Street Deli and Truly Scrumptious Cakes.
In 2005, Tanys embarked on a new adventure, training as a Beauty Therapist at college and winning the student of the year award in 2006. She simultaneously assisted with PR and marketing in the family cheese business, achieving recognition for carving a record-breaking cheese sculpture for the Bath & West and featuring on several TV programs.
Beyond her professional endeavours, Tanys is an Ashtanga Yoga teacher and an accomplished painter. She specialises in large-scale, bold designs and has even painted one of the Wells Swans. Her artistic inspiration often stems from her love for nature.
Above all her achievements, Tanys considers being a mother to her four boys as her greatest accomplishment and she continues to be a driving force in supporting their aspirations.
For her mayoral term, Tanys has chosen to support two charities: Heads Up and Whizz Kids. Heads Up offers a therapeutic environment and services for adults recovering from or living with mental health needs. Whizz Kids aims to empower young wheelchair users by providing necessary equipment, support, and experiences, while campaigning for a more inclusive society.
With her diverse background and dedication to serving the community, Councillor Tanys Pullin's mayoral year promises to be one of committed service and innovative leadership.