Chilcompton stroke survivor fears thousands could miss out on a 'miracle treatment' which saved her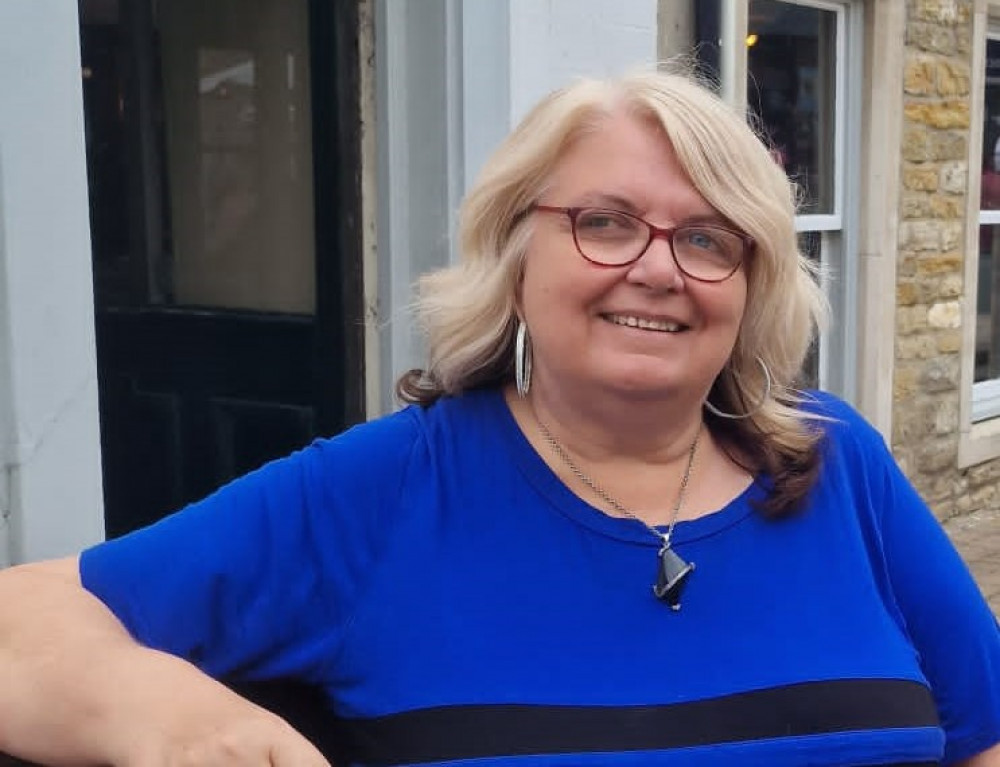 Linda Beale says her life would have been bleak without the operation
A Chilcompton woman who survived a life-threatening stroke thanks to a remarkable medical procedure called thrombectomy is backing pleas for it to be made available for everyone who needs it.
A report by the Stroke Association released today (Thursday 28 July) warns that thousands of people who have a stroke could miss out on having a thrombectomy, where clots blocking the supply of blood to the brain can be physically plucked out, rather than that standard treatment using drugs to slowly dissolve them.
Linda Beale, who lives in Chilcompton, near Midsomer Norton, is supporting the charity's campaign for an end to the postcode lottery which means some patients across the UK may be condemned to severe disability.
Linda was fortunate to be treated at Southmead Hospital, Bristol, which has been one of the pioneers of the procedure. But many parts of the country have no local access to thrombectomy or it is only available in working hours during the week.
Linda, a 59-year-old grandmother of two, was walking round the grounds of the school where she worked as laundry team lead when she had her stroke in April 2018.
"I was training to do Race for Life at Victoria Park in Bath and about five minutes into the walk my hand and lower arm felt very, very tingly and then I felt a small ache in my forehead. I tried to tell my friend Angela that I was feeling odd but my words came out as a strange babble.
"I collapsed to the floor and passed out for a while. When I came around I was surrounded by my work colleagues and a school nurse had arrived. By then I was unable to move my left arm and leg.
"I was rushed on a blue light to Bath Royal United Hospital and I quickly had a brain scan.
"I heard the medical team say on the workstation nearby say 'this could be life threatening' and I realised they were talking about me.
"A doctor came and said that I had a blood clot in my brain and injected me with a medicine to try and disperse it but at the same time they told me they were sending me to Southmead Hospital. Within moments it seemed like I was in an ambulance again with a blue light.
"The doctor explained that he would like to do a procedure on me but it could cause a bleed on my brain but if he didn't do I would be very disabled.
"I gave him permission and he explained the procedure called a thrombectomy to me. He explained that a wire with a blood clot catcher would travel up my artery from my groin to my brain. He asked me to remain perfectly still which I did. I guess it was easier because I was paralysed down my left side arm and leg! The procedure did not hurt at all apart from a crackling feeling in my head.
"In what seemed no time at all the doctor said it was all done. He asked me if I could raise my arm. Although my arm felt slightly heavy I raised it and the medical team cheered.
"Then the doctor asked me if I could raise my left leg. Again it felt a little heavy but I raised it and I was so relieved to get movement back in my limbs. I was saying thank you thank you and the medical team was cheering.
"I was just so grateful I couldn't believe it. The family were so worried. I get very upset when I see people on the TV that haven't had a result like mine. It makes me well up and cry. I just feel so grateful that I had that opportunity and can live a normal life."
Like many stroke survivors, Linda does get fatigued and now works part time. In the months after her operation she would get dizzy and walked with a stick but with practice and support from husband Steve she no longer needs one.
"I'm so grateful and happy that I can think, make clear conversation and walk. I am able to take an active role with my mind at my church Frome Christian Fellowship. My life would have been bleak without the operation. Of that I am 100 per cent sure.
"It's saved the National Health money to give me the thrombectomy. I didn't have to have any occupational therapy, I don't need carers and I can contribute to society. We all deserve to have the same chance."
Just four months after her stroke, with the help of workmate Angela and daughter Theresa, Linda completed the Race for Life in Bath.
"Of course, I didn't run," said Linda. "And every so often I would sit in a wheelchair and my daughter pushed me. I was the last to finish and as I approached the finish line a message was sent up that I was last because I was recovering from a stroke and I got clapped and cheered for my efforts!"
NHS England has missed its original target to make thrombectomy available to all patients for whom it would benefit – only treating a quarter (28%) of all suitable patients by March 2022.
The Stroke Association is calling for more funding from the Government and a workforce plan from NHS England to provide more staff and equipment to make the procedure available everywhere, 24 hours a day, 7 days a week.
Jacqui Cuthbert, the Stroke Association's associate director for the South West and the Channel Islands, said hospital staff could be proud of the service they were providing and knew what a difference it could make if it was expanded with more investment.
"Thrombectomy is a miracle treatment that pulls patients back from near-death and alleviates the worst effects of stroke. It's shocking that so many patients are missing out and being saddled with unnecessary disability.
"A small investment, could save the NHS billions of pounds and that's before we even start to think of the life-changing benefit to stroke patients.
"Importantly, NHS England must address challenges in transferring patients to and between hospitals in its upcoming Urgent & Emergency Care Plan."