Have your say on the plans to cut the 173 bus service between Wells and Bath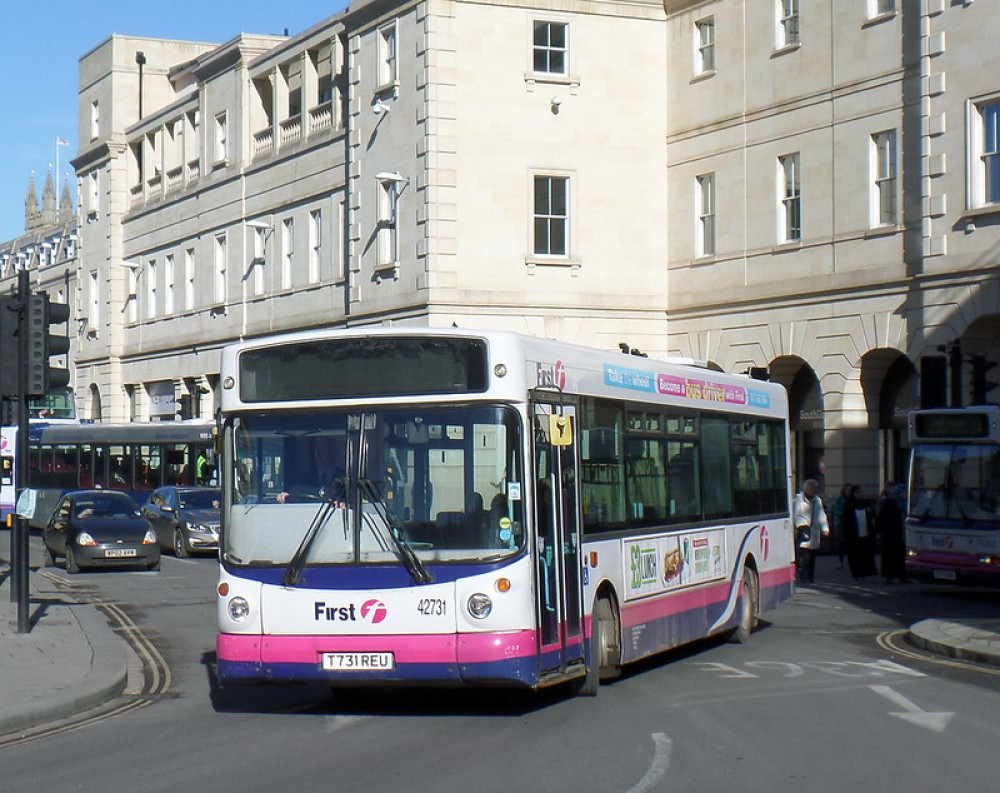 Plans to axe the 173 service have been met with anger and concern.
News of plans to cut the 173 bus service between Wells and Bath has been met with anger and concern.
The 173 serves a number of villages between the two cities, including South Horrington and Chilcompton, and provides a vital transport link for many people who use the service to get to school, work or medical appointments.
In a bid to save Wells' bus services, a group of Wells City Councillors and concerned residents have formed a new Bus Users Group – and they are looking for a small number of people to join them to help make it a fully representative group. A spokemans said: "If you are a regular bus user- student, commuter, non- car user then we would be pleased to hear from you. The next meeting for the Bus User Group will be Monday, August 8 at 2pm.
"In addition, we will be hoping to meet members of the public in Bus Week 3-11 September to hear your views- please come and find us at Wells City Market on Wednesday, September 7."
Liberal Democrat councillor Theo Butt-Philip, who was recently elected to represent Wells on Somerset County Council, said: "I was shocked to read reports that First Bus is proposing to axe the 173. This is the only bus serving East Wells, South Horrington, West Horrington, Gurney Slade, Binegar and Chilcompton. Without it many people will be completely cut off – this cannot be allowed to happen. Since reports that the route was under threat I have had large numbers of people getting in contact with me, telling me how much this service means to them – one of them even in tears at the prospect of losing this lifeline.
"I have written to the Managing Director of First West of England asking for clarification of their plans, but so far he has not responded. The priority had to be understanding why First is planning and making the case to them to keep the 173 bus going.
"Along with colleagues representing the villages, I have had discussion with Somerset County Council's Executive Lead Member and Associate Lead Member for Transport and they are well aware of the need to ensure the route is protected and that our communities are not cut off, however we now have to wait for First Bus to let us know exactly what they are proposing before the County Council can decide its response."
Wells Liberal Democrats have launched a petition to save the 173 service. You can sign it HERE.
Metro mayor Dan Norris is also urging residents to have their say ahead of more bus cuts this autumn.
The West of England mayor is holding a series of public meetings in the Bristol and Bath areas next week called Big Choices on Buses to get the views of users about which routes are essential and also non-passengers to find out what would make them use public transport and is encouraging community leaders to hold their own consultation events too to feed into the network review.
The meetings take place on August 1-4 and will look at individual bus routes but also explore bigger questions about "trade-offs and compromises" that need to be made. The Big Choices on Buses meetings are being held from 6.30pm to 8.30pm next week at Yate parish hall on Monday, Southdown methodist church in The Hollow, Bath, on Tuesday, St Augustine's church in East Dundry Road, Whitchurch, on Wednesday and Brook Way Activity Centre in Bradley Stoke on Thursday. More information is HERE.
MD of Firstbus West of England, Doug Claringbold, has responded to a concerned resident. In the correspondence he said: "I fully understand your concerns and we continue to pursue all options to preserve services – we have yet to register the services for October but we will need to do so shortly but no final decision has been made, contrary to what has been reported.
"However, the situation is very difficult – we have been supported by government funding to run uncommercial services during and since Covid but unfortunately this funding ends in October.
"Patronage on the 173 remains far below pre-Covid levels and we are having to take some very difficult decisions. We are also having to take into account the national shortage of bus drivers which is also meaning we are unable to run all the services we would wish to – we are working extremely hard to address this but there is no quick fix here.
"We will announce our final changes over the coming weeks and I am sorry I can not be more positive. We take these decisions very seriously and we will continue to explore all options. I believe that the future of public transport provision in rural communities may in future be best provided by a very much up-dated version of 'Dial-a-Ride', known as Digital Demand Responsive Transport (DDRT) and we are in discussion with the relevant Transport Authorities to explore the options here."