Thousands of young people in Somerset make their voices heard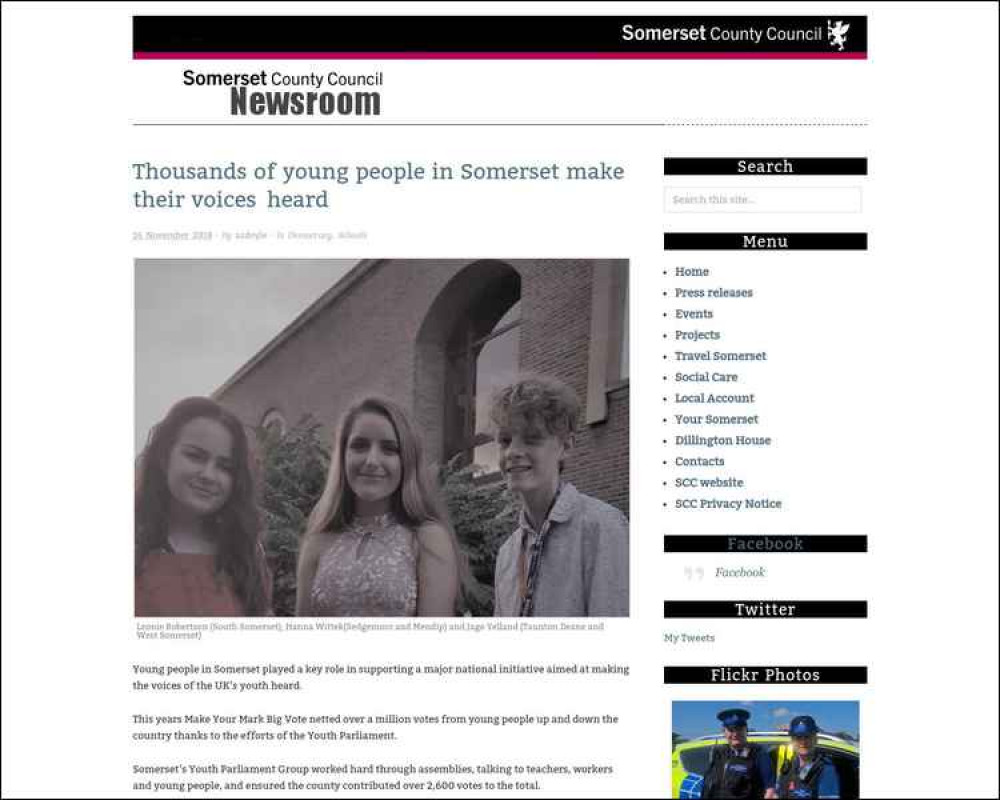 This years Make Your Mark Big Vote netted over a million votes from young people up and down the country thanks to the efforts of the Youth Parliament.
Somerset's Youth Parliament Group worked hard through assemblies, talking to teachers, workers and young people, and ensured the county contributed over 2,600 votes to the total.
The idea was for young people to vote for five topics which were debated by Youth Members of Parliament on 9 November in the House of Commons.
Knife crime was the top issue – as discussed in the clip below:
The five issues
Put an end to Knife crime – Too many young people's lives are lost to knife crime; the Government need to do more to help end the knife crime epidemic.
Mental Health – Mental health services should be improved with young
people's help; and should be available in schools..
Equal Pay, Equal Work – Give young people the same amount of pay, if they are doing the same work as adults in the same job.
Tackling Homelessness – Every person should have a place to live and the opportunity to live comfortably. Let's make it happen and put a stop to homelessness.
Votes at 16 – Give 16 and 17 year olds the right to vote in all elections/referendums.
Somerset's three Members of the Youth Parliament (MYPs), Leonie Robertson, 13, (South Somerset), Hanna Wittek, 15, (Sedgemoor and Mendip) and Jago Yelland, 14, (Taunton Deane and West Somerset) were right in the thick of the Make Your Mark project and they debated the top five issues chosen by young people in the House of Commons.
You can read more about the initiative here and there are lots more videos to watch on the debates hosted on the Youth Parliament's Facebook page.
This December sees young people taking part in Somerset's Youth Parliament elections to see who will take over the mantle from Leonie, Hanna and Jago.
Submitted by Communications
Young people in Somerset played a key role in supporting a major national initiative aimed at making the voices of the UK's youth heard.