Allied Healthcare statement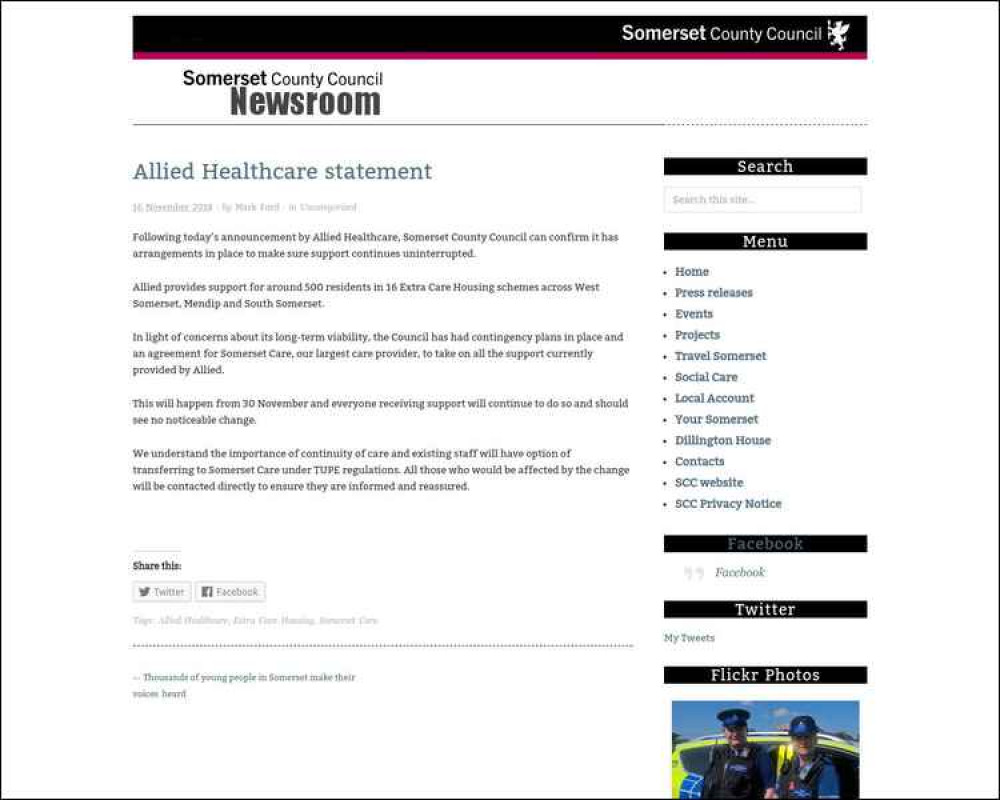 Following today's announcement by Allied Healthcare, Somerset County Council can confirm it has arrangements in place to make sure support continues uninterrupted.
Allied provides support for around 500 residents in 16 Extra Care Housing schemes across West Somerset, Mendip and South Somerset.
In light of concerns about its long-term viability, the Council has had contingency plans in place and an agreement for Somerset Care, our largest care provider, to take on all the support currently provided by Allied.
This will happen from 30 November and everyone receiving support will continue to do so and should see no noticeable change.
We understand the importance of continuity of care and existing staff will have option of transferring to Somerset Care under TUPE regulations. All those who would be affected by the change will be contacted directly to ensure they are informed and reassured.