The Old Deanery could become a home again - and other planning news from in and around Wells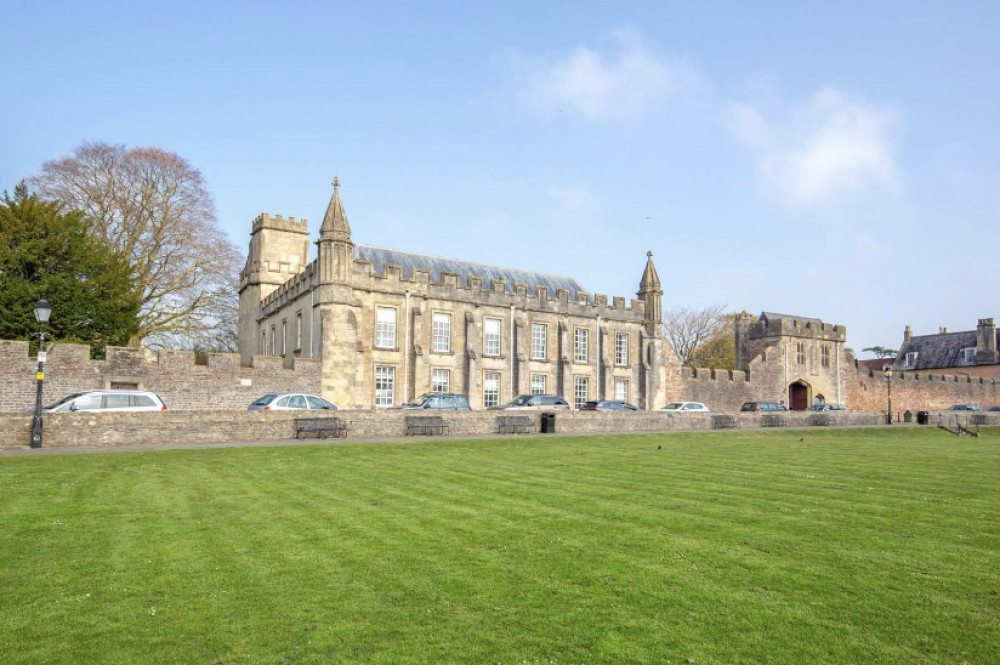 The Old Deanery could become a home again if a planning application to change the use of the building is given the go-ahead.
From 1222 until 1958, the landmark property on Wells Cathedral Green was the residential home of over 62 Deans and it was not until the 1940s that its useage was changed to office accommodation for the Diocese of Bath and Wells.
But as time went on, the unique character and listed building status meant that it became increasingly unsuitable for modern office use, and in 2019 the Diocesan offices were relocated to a purpose-built on Cathedral Park.
Since then, the building has lain empty, falling into an increasing state of disrepair.
The property has been on the market for the past few years, and initially it was put on the market for £2.5m and marketed for commercial use. In August 2020 it was relisted at a significantly reduced price of £1.6m and it is understood that one potential was identified but seeking to combine leisure and community use and that funding difficulties prevented the sale from going ahead.
In March this year, The Old Deanery was relaunched on to the market at a guide price of offers in excess of £1.1m.
Acccording to Savills who marketed the property most recently: "Enquiries came from many sectors - as diverse as those seeking to divide to apartments, to create artist's studios and galleries, hotel and entertainment venues, private family buyers but notably none for the existing office use."
A sealed bid process garnered eight bids – six from private buyers, and two from commercial companies hoping to transform it into a hotel and leisure venue. The commercial bids were not sufficiently competitive, and in April a bid was accepted from a private buyer. However, in order for The Old Deanery to become a viable home again, change of use must be granted.
Other planning news:
Applications validated
Thales, Wookey Hole Road, Wells
Approval of details reserved by condition 16 (remediation strategy) on planning application 2012/0700.
16 Mattick Mead, Chilcompton
Erection of two-storey side extension and increase width of dropped kerb for parking access.
The Old Deanery, Cathedral Green, Wells
Change of Use from commercial (class E) to residential (class C3)
Dursdon Drove Farm, Dursdon Drove, Rookham, Wells
Removal of condition 4 (Agricultural Occupation) of permission 030579/001 (Agricultural Dwelling).
51 Keward Avenue, Wells
Erection of single-storey rear and side extension and conversion of garage space to study.
Applications decided
Wells Cathedral School, 15 North Liberty, Wells
Alteration to existing site access, formal definition of ancillary car parking area, and erection of reception building.
Decision: Approval
42 - 42A High Street, Wells
Change of Use of first & second floors to form 2no. one-bedroom flats and internal alterations to ground floor.
Decision: Withdrawn