The cygnets at the Bishop's Palace are growing up fast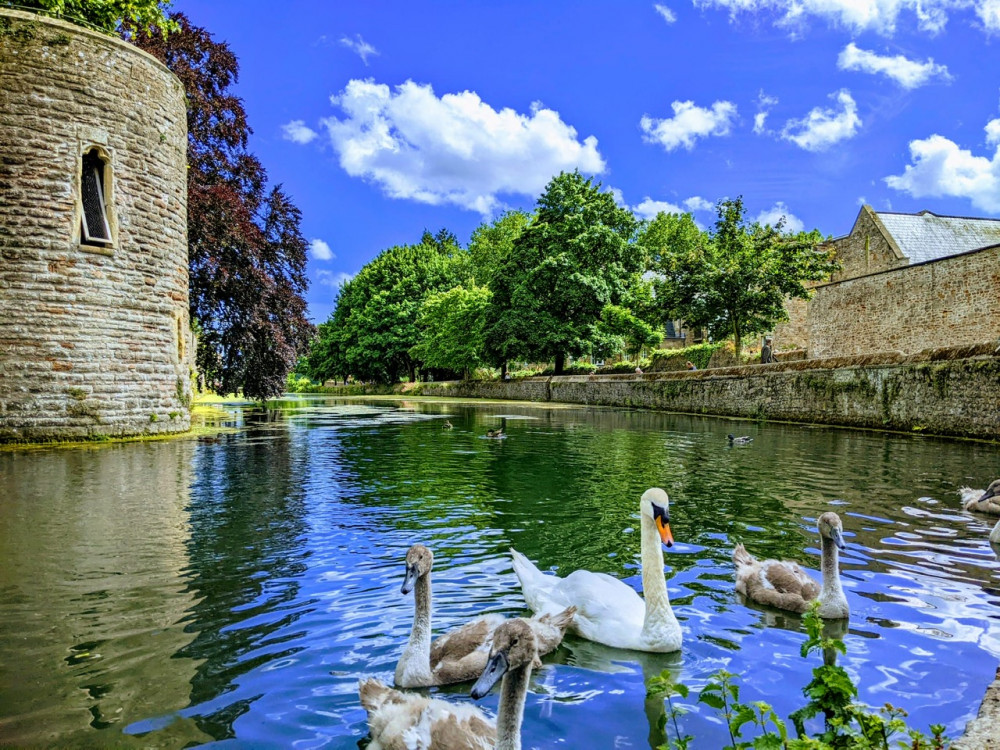 The Bishop's Palace cygnets. Photo by Neil Rose
The cygnets on the Bishop's Palace moat are growing up fast.
The six cygnets were born to the resident swans – Grace and Gabriel – in April. Since then they have grown considerably, and according to the Palace, at least three of them have already learned to ring the bell to ask for food.
As the youngsters begin to blossom into fully grown birds, the adult swans are starting their annual moult.
According to the Bishop's Palace 'Swan Whisperer' Moira Anderson, "They will have a short period where they will be unable to fly, while this happens with mating pairs of swans, usually one swan will moult at time. This enables the other swan to be able to protect their partner if needed.
"As the swan moults you may notice that their wings seem much smaller – this is totally normal and their new feathers will grow back soon."