Protestors gather to battle the proposed closure of St Andrew's Ward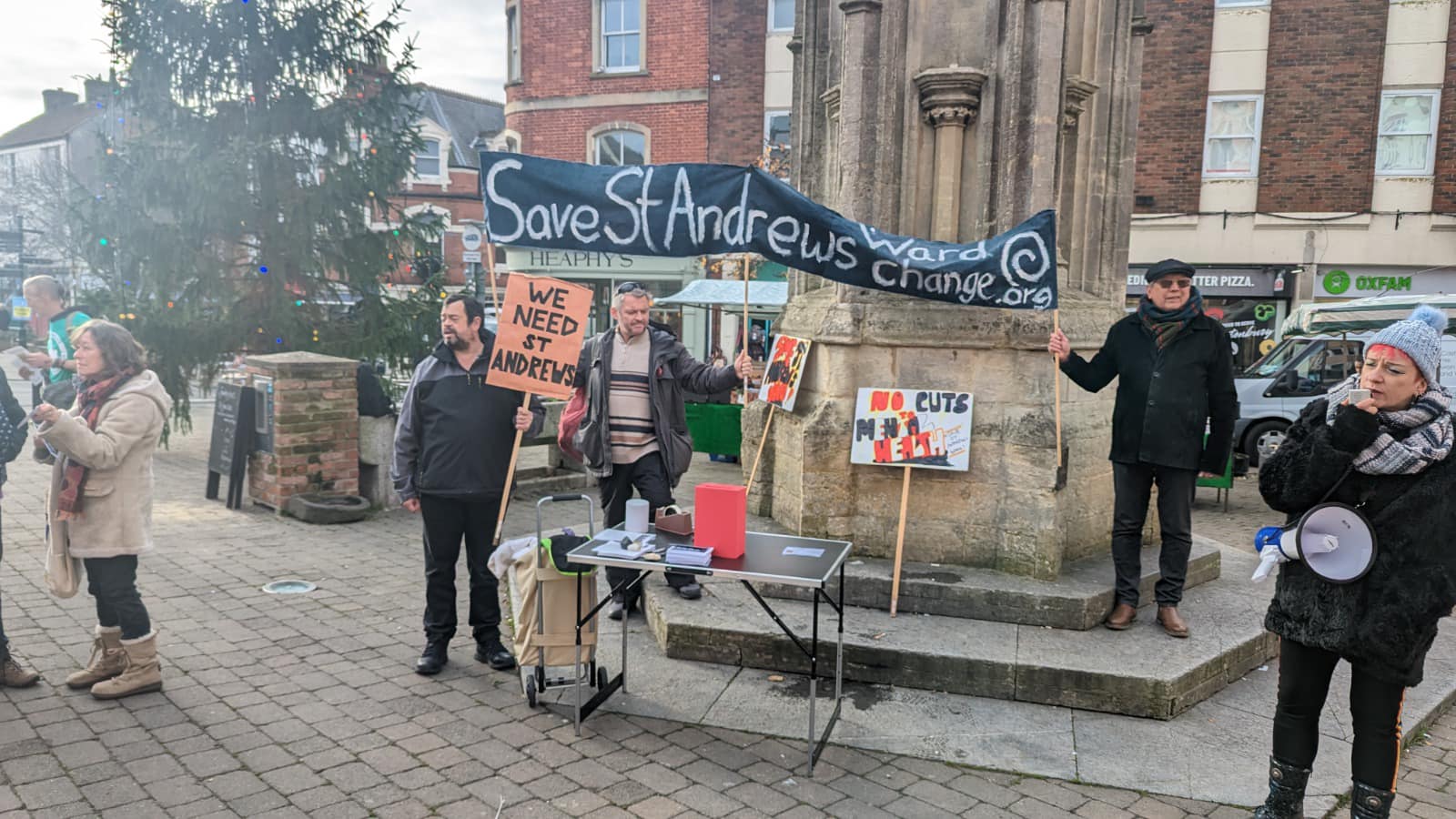 Local residents gather to protest about the closure of St Andrew's ward.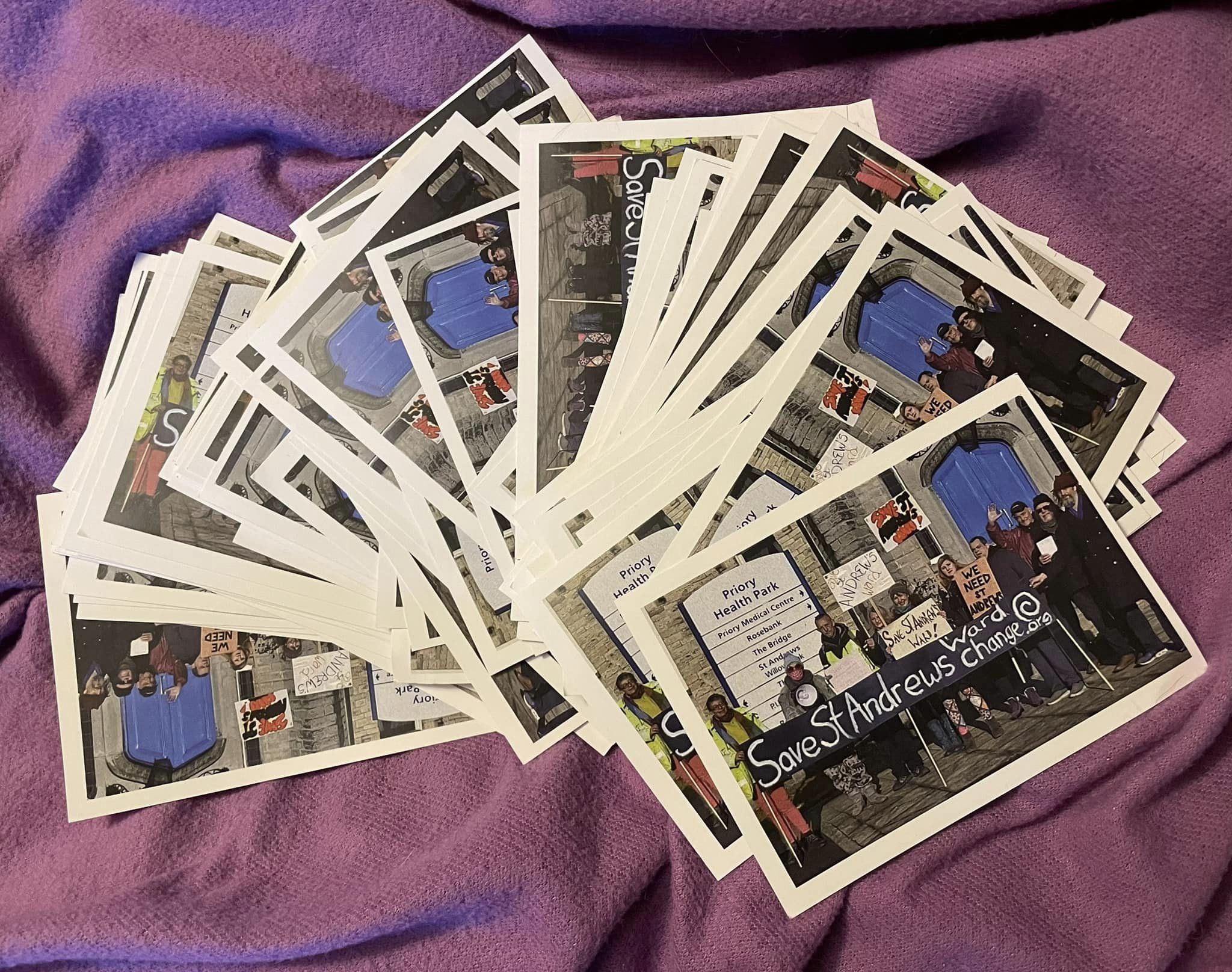 The signed postcards to be hand delivered to the ICB.
Yesterday was the 15th demo and awareness-raising activity organised by Save Somerset's Community Services to help save the last remaining mental health ward in Mendip.
In Glastonbury, demonstrators got 112 postcards signed to hand into the ICB (Integrated Care Board) in person and the numbers on the petition are going up again.
The group performed the street theatre "Catch me when I fall" which follows the struggles of someone in mental health crisis and their eventual failure to get help due to the closure of the ward.
Emma King, organiser of the campaign, said: "One of the main reasons given for closing the ward and moving it to Yeovil is because it is deemed to be too far from an Accident & Emergency Department.
"Moving this ward not only deprives us of a vital service, but it still leaves all of us in the Mendip area too far from an Accident & Emergency department, which leads me to ask - why we are not being provided with an A&E rather than having more services removed?
"A further insult is that the ICB have no plans to use the empty buildings for anything, if the ward were to close. It all just feels like one big 'up yours' to the people of the Mendip area."
The last year has seen major changes as the CCG is now the ICB and the county council is now majority Lib Dem. The group have tried to take advantage of these changes, but have had mixed success so far.
Although the outward-facing response of these two groups is to double down on the decision to close the ward, within the ranks, division is definitely fomenting.
Councillors are calling for a reopening of scrutiny and for a new working group to be formed to look again at the decision to close the ward in the light of the pandemic and the cost of living crisis.
"There are members of the ICB governing body who believe that we are making some valid points. I have no doubt that our campaign is (very slowly) working, but we have to continue with our efforts to raise awareness and tell everyone we can that the closure is a bad idea," continued Emma.
Please contact Heather Shearer on [email protected] as the lead for adult social care. If we can get the council to withdraw their support for this closure then it will send a strong message to the ICB that the closure is unacceptable.
The next demo (number 16) will be in Street on 12th January, outside the Crispin Centre 10.30-midday. Please join us if you can. Together, we can win this for the people of Somerset.
#savestandrewsward