Poldark artist on the move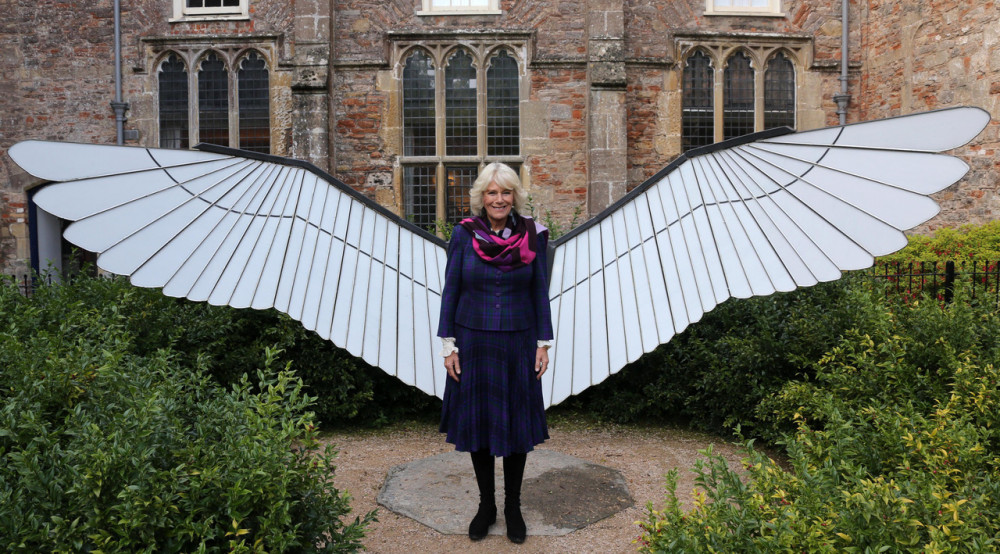 Visitors like Queen Consort Camilla and Poldark star Aidan Turner are impressed by Edgar Phillips' artwork. Another fan is Emily Eavis who gives Edgar space at Glastonbury Festival each year to display his iconic Wings and The Moon.
But they would have been amazed to see inside his studio – provided they could find it.
For Edgar works in what was a tiny guardhouse tucked under the battlements of a remote corner of the Bishop's Palace gardens in Wells.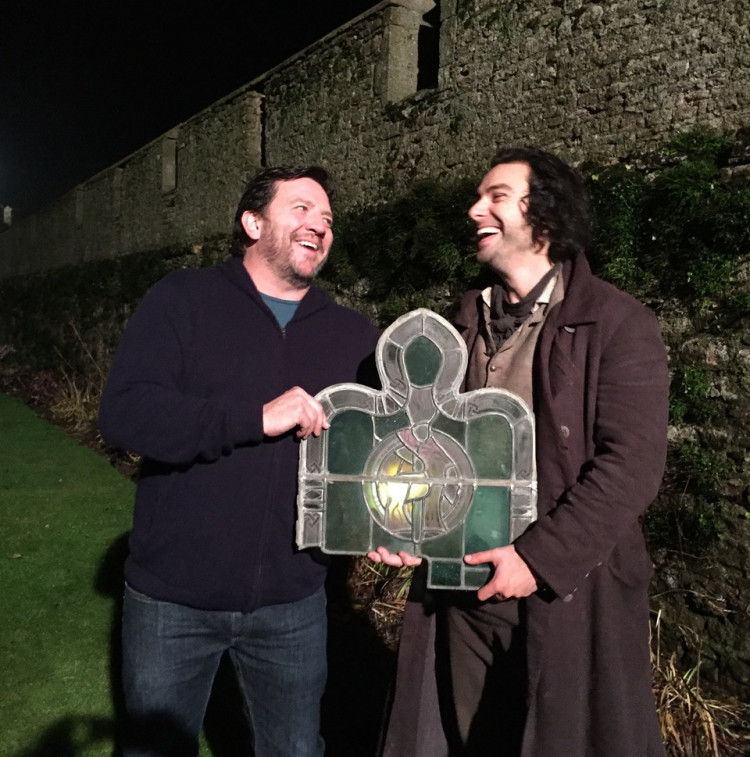 And you have to pay an entrance fee to access the gardens.
"I have made many stained glass windows and sculptures that are dotted around the world – Glastonbury Festival, Ibiza, Los Angeles from my little studio at the palace," said Edgar.
There he also founded Wells Theatre Company, and in the grounds and building of the palace directed and acted in promenade productions of Lear and Hamlet, as well as creating a Dickens Christmas Carol musical reading which has become a staple of the festive season in Wells.
"Hilariously, I also got cast in Poldark as a prisoner and a most noble lord in The Huntsman when they filmed on location in the Palace's Undercroft," he said with a smile.
"During lockdown when the palace was closed I switched to working as a support worker specialising in brain injury and upon my return to the palace I wanted to combine my two worlds of art and mental health, so the Stained Glass Experience Days were born.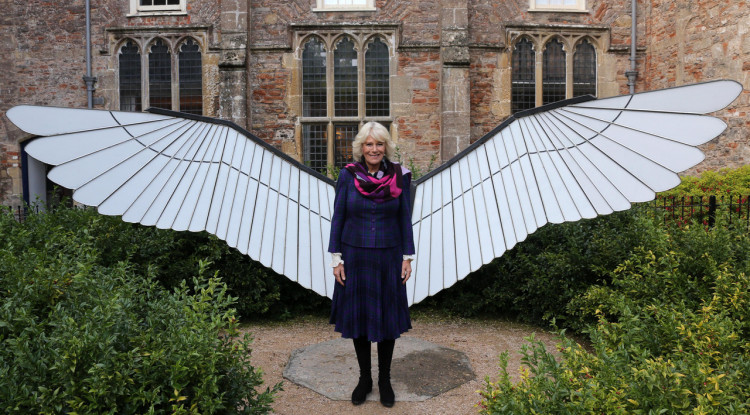 "Working with the charities Mind in Somerset, Heads Up and Spark I have distilled my passions into bespoke creative days for individuals of many different backgrounds including those affected by mental health, disability and health conditions, and members of the neuro-diverse community."
Edgar has been awarded multiple Open Mental Health grants to provide these days free to participants and the project has been such a huge success he is now having to leave the palace and moving to a new, custom-designed studio at the Portway Annexe community centre in Wells which has better accessibility for participants.
"I will say my goodbyes to the palace at Christmas," said Edgar, "and I will be running the experience days in Wells' Portway Annexe from January 2023.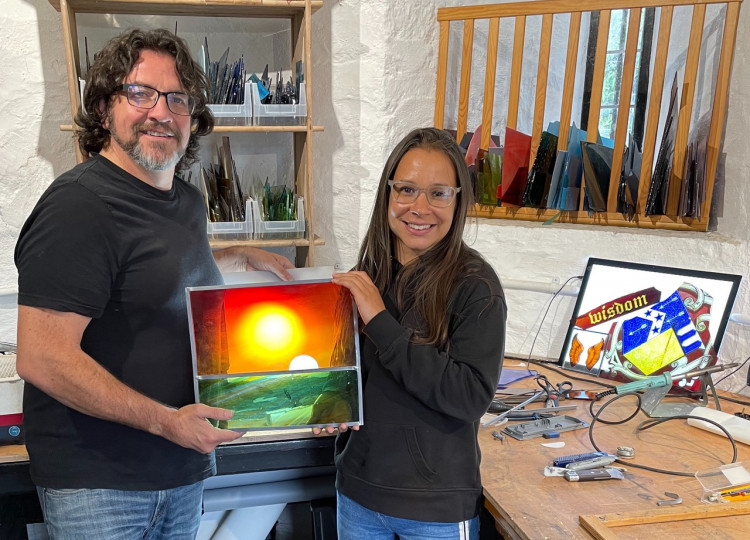 "Thank you to Rosie Martin who first invited me to the palace, the wonderful staff and members of the public who have made my time so memorable. Also, thank you to the palace's new CEO Jan Wallwork-Clarke for giving me time to seamlessly transfer to my new residence."