Planning news from in and around Wells, including plans to build a lake at Dinder House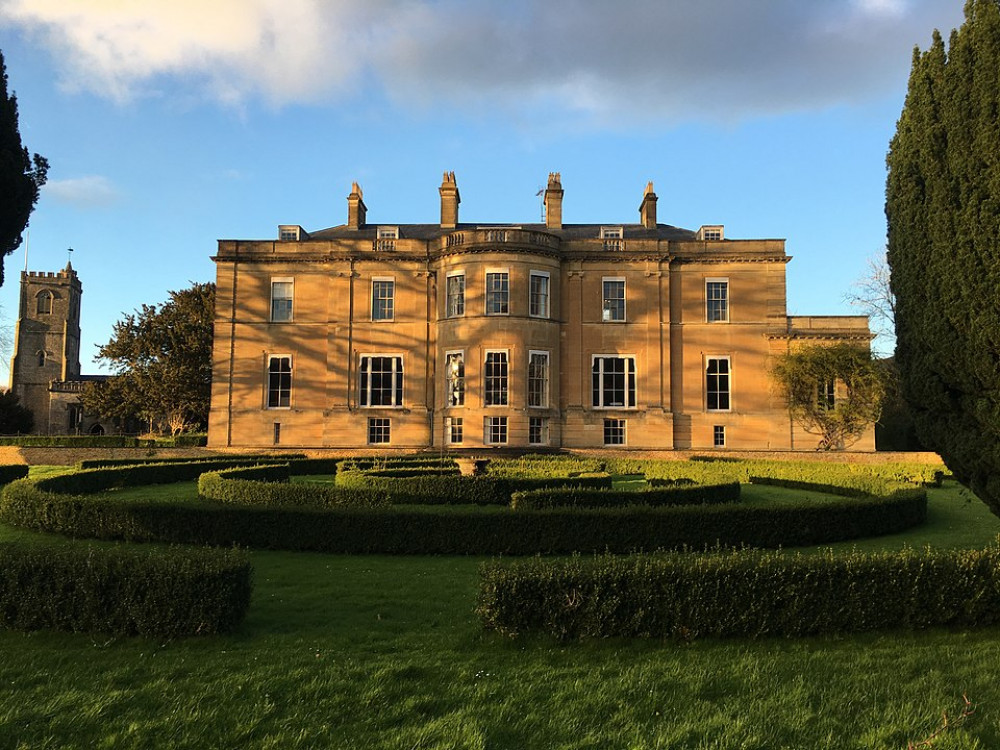 Dinder House. Image by Wiki editor 888 - Own work, CC BY-SA 4.0, https://commons.wikimedia.org/w/index.php?curid=57549407
Planning applications validated
Land South Of Hilliers Lane, Worth, Wells
Conversion & extension of barn to form a dwellinghouse, and ancillary works including removing existing structures (Resubmission of approved planning application 2018/2473/FUL)
14 Chamberlain Street, Wells
Approval of details reserved by conditions 3 (Joinery Details) on planning consent 2021/2762/LBC and Approval of details reserved by condition 3 (Joinery Details) on planning consent 2021/2762/LBC. Joinery details for the replacement Reception hall roof lantern - new lantern constructed in Accoya with Slimlite stepped double glazing and timber glazing beads and approval of details reserved by condition 4 - (Details of Fireplaces (Bespoke Trigger)) on planning consent 2021/2762/LBC (Upgrading of dormer casements and second floor glazing, 2no replacement roof lanterns, alterations to existing fireplaces and other
9 Silver Street, Wells
Erection of single storey rear extension, glazed veranda, first floor rear extension, formation of balcony following replacement terrace to the second floor, alterations to the fenestration and internal alterations.
Land At 349167 149107, Roughmoor Lane, Westbury-Sub-Mendip
Erection of agricultural building.
North View, Frys Well, Chilcompton
Erection of a rear single storey conservatory over basement store.
Dinder House, The Rookery, Dinder
Construction of a lake and associated landscape works.
Three Acres, Castle Lane, Wookey
Erection of new garage workshop with home office and storage above following demolition of existing garage/workshop.
The Old Rectory, School Hill, Priddy
Erection of a 3 bay detached garage.
Croft House, Clapton Road, Clapton, Wells
Conversion of existing outbuilding from studio use into residential annex.
Ford House Farm, Ford Road, Litton
Conversion of outbuildings to 1no. holiday let.
Myrtle Farm Milton Lane Wookey Hole
Erection of 1no. three bedroom detached dwelling (resubmission of 2021/2075/FUL).
Applications decided
Butts Quarry Farm, Nordrach Lane, Priddy
Application for Outline Planning Permission with some matters reserved for 1no. agricultural workers dwelling with details of access.
Decision: Approval
The Old Country Store, The Street, Chilcompton
Proposed replacement of existing UPVC windows to hardwood on west and south elevation.
Decision: Approval
Wookey Hole Caves Limited, The Mill, High Street, Wookey Hole
Approval of details reserved by condition 6 (External Lighting) of planning consent 2015/1264/FUL.
Decision: Approval
The Byre, Bishops Park Way To Constitution Hill, Dulcote
Application to discharge the third schedule (the development shall not be sold separately) of the Section 52 agreement on planning permission relating to 104729/001.
Decision: S106 Agreement Approve Modify/Dischg
78 Southover, Wells
Erection of carport ancillary to an existing dwelling.
Decision: Approval
2 Prospect Cottages, Lower Wellesley Road, Launcherley, Wells
Erection of a detached garage building with a holiday let over (revision to planning approval 2018/2713/FUL).
Decision: Approval
Haydon Park House, Haydon Drove, Haydon, Wells
The demolition of the indoor swimming pool enclosure and erection of 2no proposed single storey holiday lets.
Decision: Approval
Haydon Park House, Haydon Drove, Haydon, Wells
Conversion of 1no. dwelling into 2no. dwellings.
Decision: Approval