Planning news from in and around Wells, including applications for change of use of part of the Bishop's Palace Gatehouse, and works to Mellifont Abbey in Wookey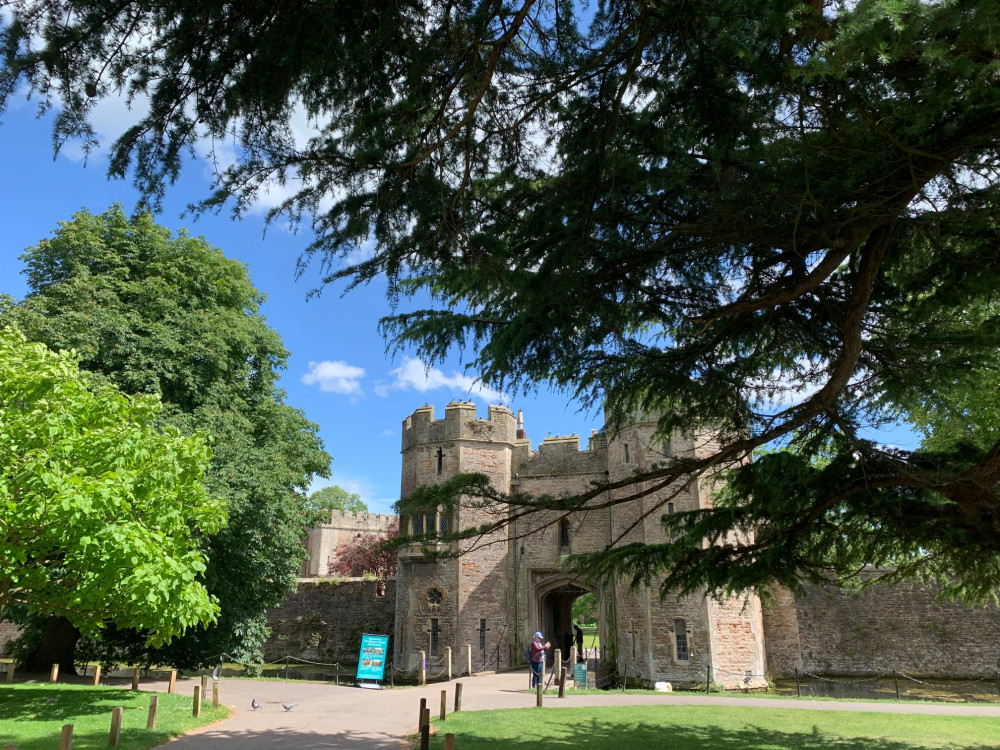 An application has been submitted to change the use of part of the Gatehouse from residential to office use
Planning applications validated this week
The Gate House, The Bishop's Palace, Market Place, Wells
Part Change of Use from residential dwellinghouse (Class C3) to Office Use (Class B1(a)) and replacement of internal floorboards.
Stoberry House, Bristol Hill ,Wells
Proposed erection of a replacement single storey extension on west elevation and enlarged terrace to the south.
95 Knight Road, Wells
Single storey dual pitched rear extension with new crated soakaway.
Edithmead, Poundfold ,Croscombe
Convert existing conservatory into 2 bathrooms. Alter existing roof to include a front gable. Replacement of windows. Existing reconstituted stone to be covered with render and oak cladding.
Mellifont Abbey, High Street, Wookey
Underpinning works required to create foundations/stabilise the existing north, east and west walls of the 19th century lean-to extension and replace existing sub-standard concrete slab floor
35 Southover, Wells
Application for a certificate of lawful existing use of building as C3 Dwellinghouse.
Applications decided this week
Ash Tree Farm, Old Ditch, Westbury Sub Mendip
Approval of details reserved by condition 3 (Tree Protection Plan) on planning consent 2021/1513/VRC.
Decision: Approval
36A Wells Road, Chilcompton
The erection of a single storey rear extension, which would extend beyond the rear wall of the original house by 6 metres, with a maximum height of 2.9 metres and an eaves height of 2.5 metres.
Decision: Prior Approval Required and Given
11 Portway, Wells
Erection of outbuilding for use as home office.
Decision: Develoment is Lawful
2 Honeymead, Croscombe
Erection of rear single storey extension.
Decision: Approval
Pennybatch Cottage, Pennybatch Lane, Burcott, Wells
Extending and remodelling of existing two storey rear extension, erection of single storey rear extension and erection of first floor rear balcony.
Decision: Approval
4 Littlewell Cottage, Glastonbury Road, Upper Coxley
Replacement Roof for Sun Room and Annexe.
Decision: Approval
Dursdon Drove Farm, Dursdon Drove, Rookham Wells
Application for a certificate of lawful existing development for breach of condition for agricultural tie.
Decision: Development is Lawful
Land To The Rear Of 33 Bath Road, Churchill Avenue, Wells
Erection of double garage for the purpose of storing private motor vehicles.
Decision: Approval
The New House, Becket Place, Wells
Erection of single storey extension to front of dwelling.
Decision: Approval
2 Rose Cottage, Long Lane, Dinder
(T1) Acer Species - crown reduce by 30% (T2) Magnolia Grandiflora crown reduce by 50%.
Decision: TCA Approval
The Grotto, 2 Fountain Cottages, Bishops Park Way To Constitution Hill, Dulcote
Erection of single storey rear extension following demolition of existing structure.
Decision: Approval