Organisers appeal for more volunteers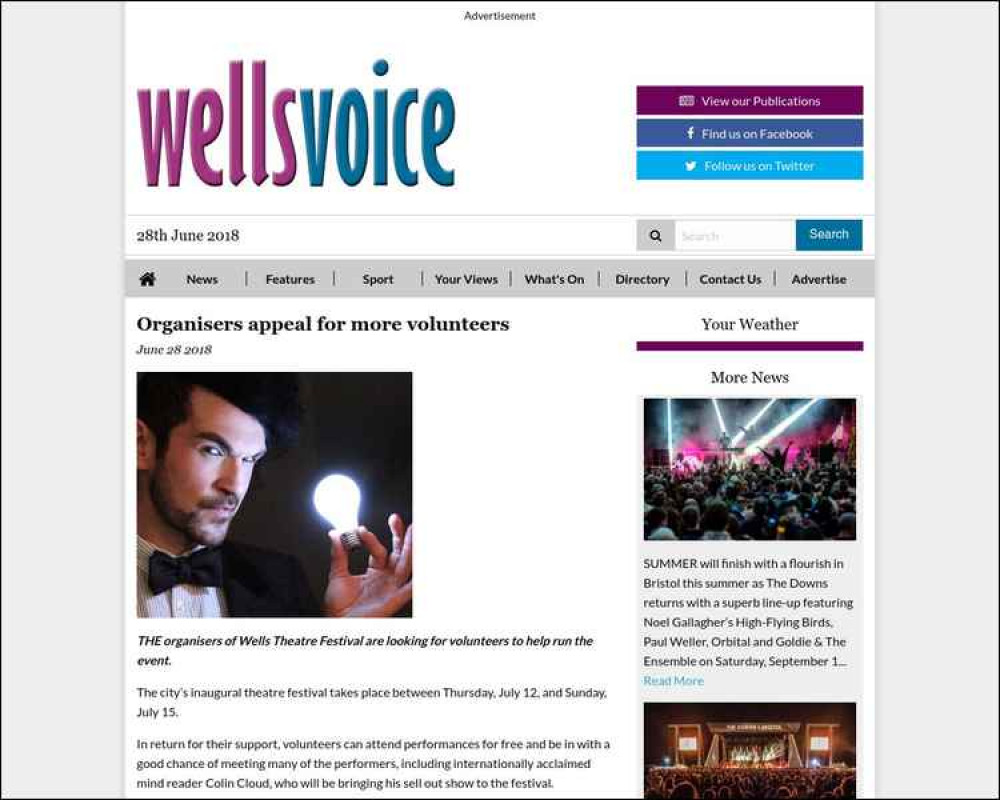 THE organisers of Wells Theatre Festival are looking for volunteers to help run the event.
The city's inaugural theatre festival takes place between Thursday, July 12, and Sunday, July 15.
In return for their support, volunteers can attend performances for free and be in with a good chance of meeting many of the performers, including internationally acclaimed mind reader Colin Cloud, who will be bringing his sell out show to the festival.
Ros Johnson, the artistic director, said: "Signing up to be a volunteer for the first ever festival is an exciting opportunity for the local community to play their part in ensuring the smooth running of the festival. The festival is all about the local community and so the volunteers are an integral part of it."
Volunteers should be over the age of 18 and able to commit to the whole festival.
Volunteer roles include stewards, front of house, publicity and bar staff.
To express an interest in becoming a volunteer or for more information, contact Claire Vincent, productions co-ordinator, at [email protected]
Other festival highlights include three performances of King Lear at The Bishop's Palace by Wells Theatre Company, a community production of Romeo & Juliet in front of Wells Cathedral, and a discussion by Sir Richard Eyre about directing Shakespeare.
To find out more about the Wells Theatre Festival, visit www.wellstheatrefestival.org
Picture: Mind reader Colin Cloud