Young Wells RFC side get a lesson from Stothert and Pitt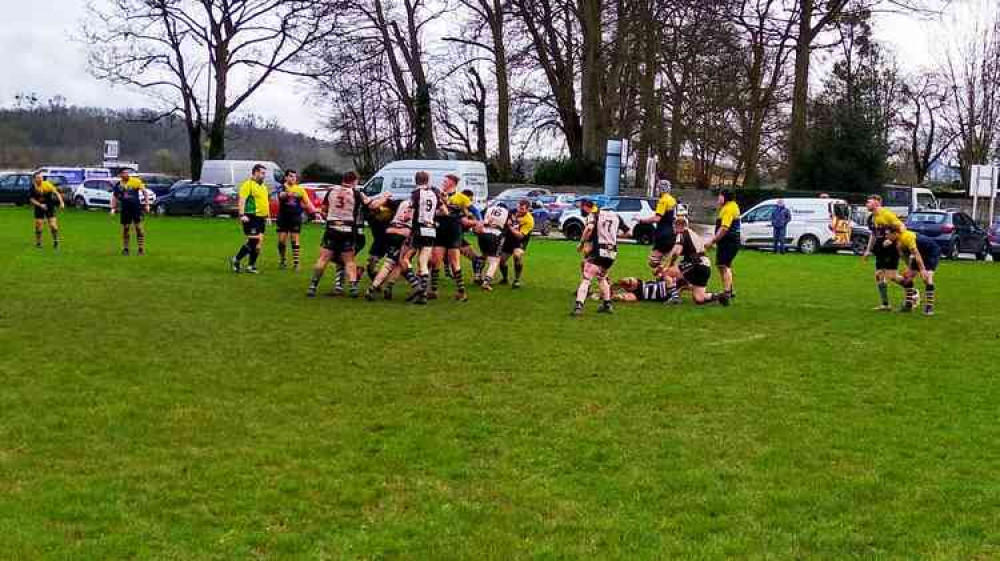 Stothert and Pitt 38 – Wells 15
Conceding two tries within the first ten minutes means that you face an uphill battle and with Wells also playing up the considerable slope, it was a double whammy for their generally very young side at the Stotherts ground situated between the railway line and the A4.
Persistence brought them back into the match and twice they got themselves into promising scoring positions.
However, twice turned over and one of these occasions Stotherts ran virtually the length of the pitch to score a third try which was converted.
Back came Wells with a spirited effort late in the half and forced the home team into conceding numerous penalties and in the end out came the yellow card and within minutes a second.
Wells used their advantage to grab a try with Zac Nixon going over leaving the half time score 17 points to five in Stothert and Pitt's favour.
Still with a two extra men at the start of the second half, Wells gave up possession too easily before Leo Hamblin scampered over getting the visitors back into striking distance.
Another yellow card against the home team should have been an invitation for Wells to start the party, but when another try looked likely, interception, five points and it now looked like a mountain to climb.
Injuries did not help the Wells cause and then two converted tries in as many minutes by Stotherts put the game out of sight.
The last word did go to Wells, Sean Heggarty getting his fourth try of the season with just a couple of minutes to go and giving the team the incentive of looking for the fourth and bonus point try. Once again, however, Wells on the attack, turnover, end of match.
One could be critical of the number of missed tackles, or the easily given up turnovers, but many of the players are in their first season of senior rugby, it is a steep learning curve.
This Saturday (March 21), Wells are due to travel to play Hornets 2nds in Weston-super-Mare. In view of the coronavirius outbreak it remains to be seen whether or not the game goes ahead.