Wells RFC snatch win over Yatton with last kick of the game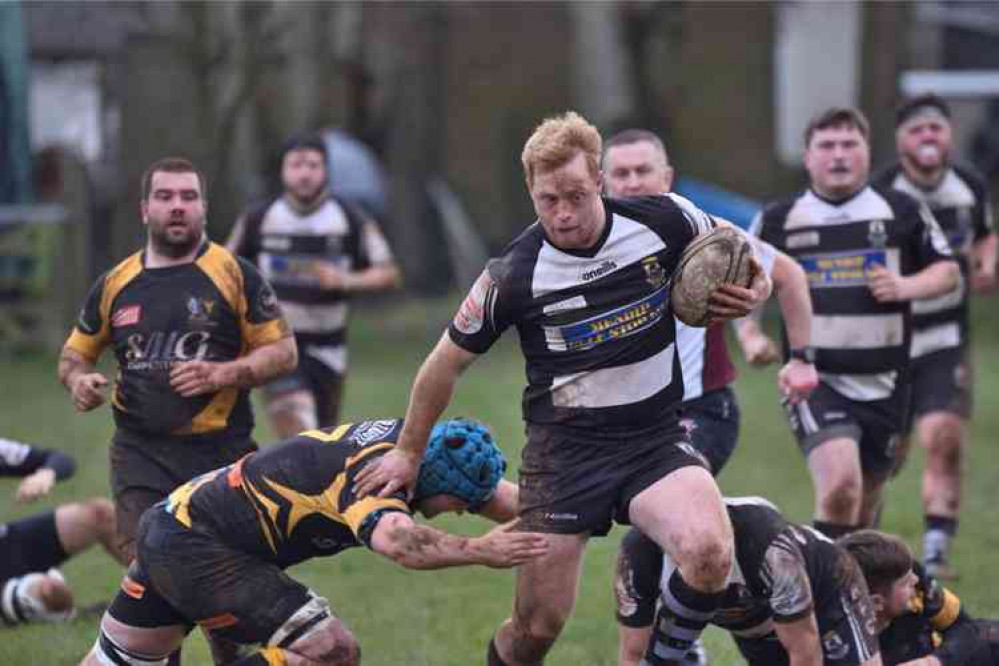 Wells 22 – Yatton 21
This was a real nail-biter with the clock showing well over the 80 minutes as Sam Garrett stepped up to attempt the conversion of Will Greenman's try.
Over the kick soared and Wells had snatched a victory from the jaws of defeat by just a single point.
This win consolidates Wells' mid table position, but probably extinguishes any lingering hopes Yatton had of making the play-offs.
This was a bit of a match of two halves, the slope of Wells' second pitch having a lot of influence in the game.
The Wells scrum was a real power house in the first 40 minutes and the lineout, with Tom Payne and Mike Dimaline to the fore, won lots of good ball.
Indeed it was Dimaline who got the home team's first try after just eight minutes, Zac Nixon converting. Garrett added a penalty 15 minutes later.
Wells lost influential loose head prop Jed Symes just before half time to injury, but had welcomed back skipper, Jamie Payne after nearly a two month lay-off. Half time, Wells were ten points to nil ahead.
Wells started the second half well. Winger Nixon went over after just minutes, but thereafter the visitors, with the benefit of the slope, dominated the scoring.
A converted try after 48 minutes brought Yatton back into the game, but it was not until there were just over five minutes remaining that they scored their second try and with the conversion crept to within one point of the of Wells. Four minutes later, they took the lead with another converted try.
Most home spectators thought that the game was lost and were turning their minds to the upcoming England v Wales international. However, this Wells team are now playing with great spirit and self belief.
They worked their way up to the visitors' try line and too much jubilation got the try. There was much more jubilation when the conversion kick went over.
Many thanks to Les Moore for sponsoring the pre-match lunch and supplying the wine from his vineyard at Westbury-sub-Mendip.
This Saturday (March 14), weather permitting, Wells are off to the A4 Bristol Road to play Stothert and Pitt.