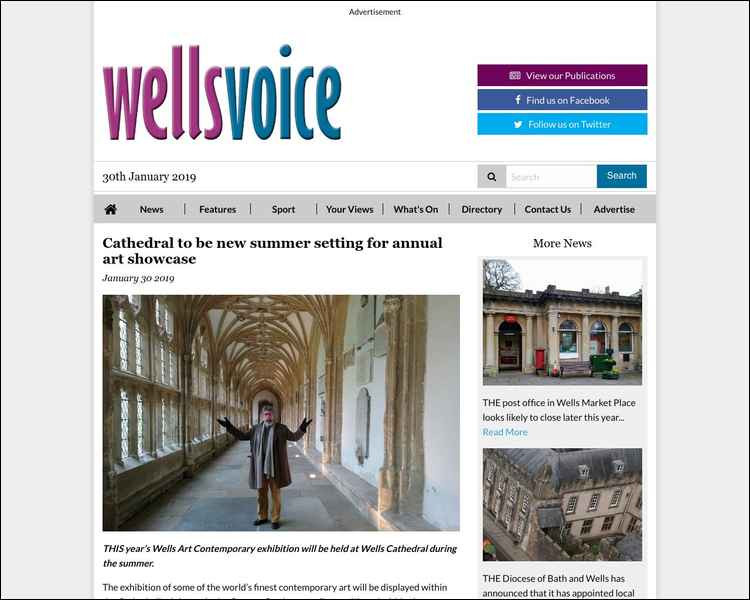 THIS year's Wells Art Contemporary exhibition will be held at Wells Cathedral during the summer.


Last year the open art competition attracted more entries than at any time since it began in 2012.

There were almost 1,400 submissions from 26 countries and the resulting exhibition was held in The Bishop's Palace during October.


Continue Reading