Wells Moat Boat Race is open for entries!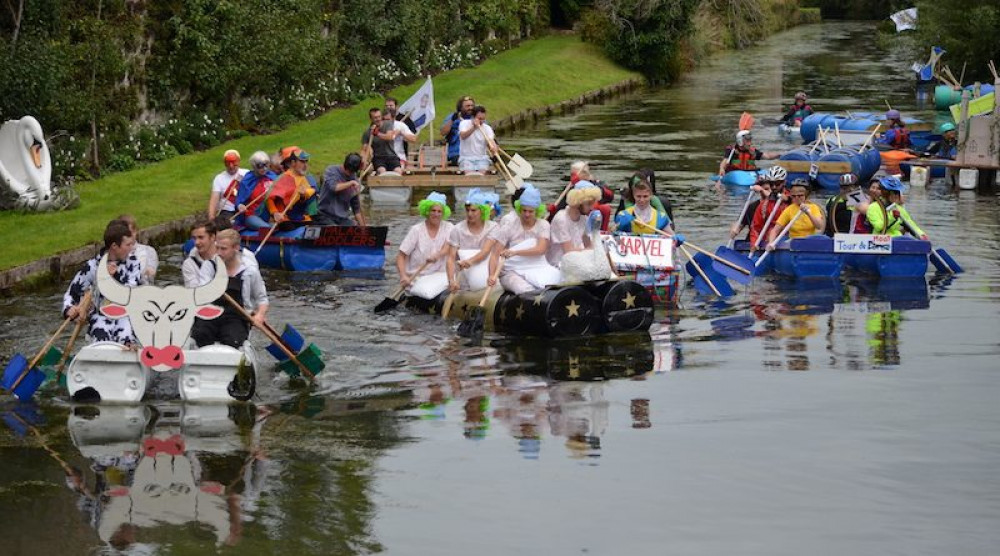 Could you be victorious in this year's Moat Boat Race?
Plans are well underway for this year's Wells Moat Boat Race – the first for two years – and trophies are being collected and cleaned ready to be presented to the victors.
And now entries are open for anyone who fancies their chances at rowing their way to victory, and getting their hands on a shiny trophy, this August Bank Holiday Monday (August 29).
The event is being organised Wells Lions Club, assisted by local Air Cadets.
As well as the races on the moat there are plans to open up the Rec for picnics and music to make it a real community event. Unlike previous years, there will be no commercial stalls.
Anyone interested in taking part should email the Moat Race Administrator, Jane Miller, at [email protected] requesting copies of the entry form, race categories, race regulations and a sponsorship form. Entry into the event costs £25, and this allows participation into as many races as the entrants are eligible for.
Changing facilities will be available at the Bishop's Barn and a comprehensive safety briefing given before the racing takes place.