Wells Library holding youngsters' animal drawing competition for National Pet Month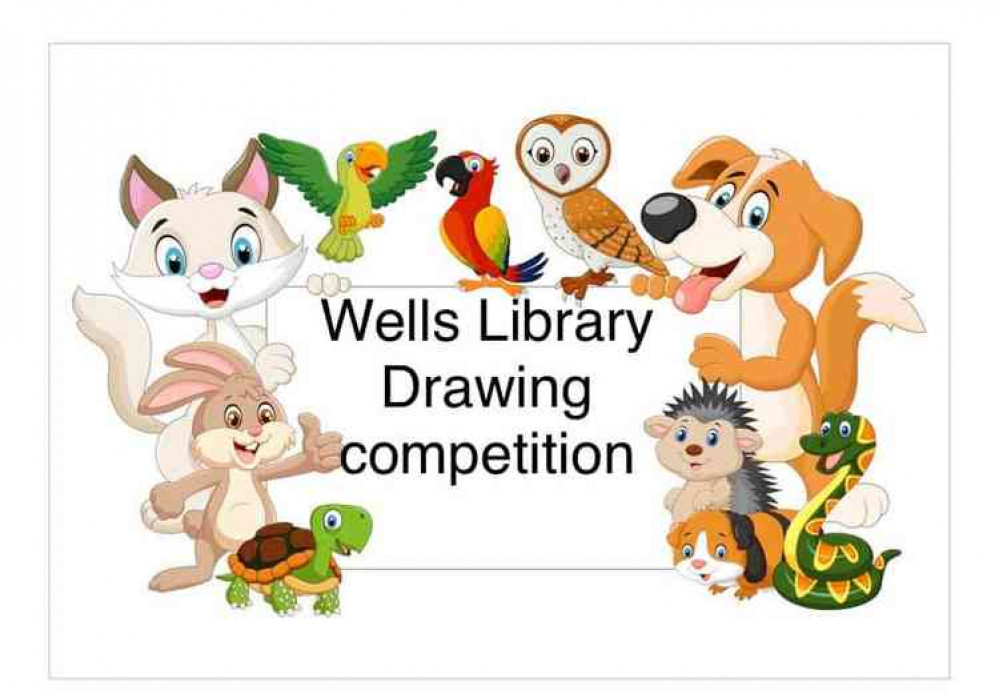 April is National Pet Month and to mark the occasion, Wells Library is holding a Pet/Animal Portrait Drawing Competition.
Entrants are asked to draw a picture of their pet or any animal and send it to the library on Facebook, via this page.
There are three age categories for the competition: Under-7s, seven to 10 years old and 11 to 16 years old.
Please state your name, age and contact number/email to: Somerset Libraries Wells via the Message Us button on the Facebook page.
The competition closes on April 30, and prizes will be available to collect when the library reopens.
Meanwhile, Wells Library is continuing to support people with its online offer during these challenging times of self-isolation.
Although the library building is closed, there are thousands of free books, audiobooks and even magazines available to download at www.somersetreads.co.uk. You can even find simple step-by-guides to get you started.
For anyone without a library card, joining online has never been easier – and it's free. Just visit www.somersetreads.co.uk click on the 'join here' link and within minutes you will be able to start downloading some great titles.
So, whether you are whiling away the hours confined to your home or stuck in a queue at the supermarket – you can listen to your favourite author or perhaps browse a magazine on your phone.
If you have already borrowed books or DVDs, you don't need to return items until the library building is able to re-open and there will be no overdue charges to worry about.
Councillor David Hall, Somerset County Council Cabinet Member with responsibility for libraries, said: "Our library service is so much more than just buildings and has been adapting to the new digital world for some time.
"Now, more than ever before, these fantastic online services are crucial in the council's effort to support our communities during these challenging times of social distancing."