Wells Cathedral clock gets a facelift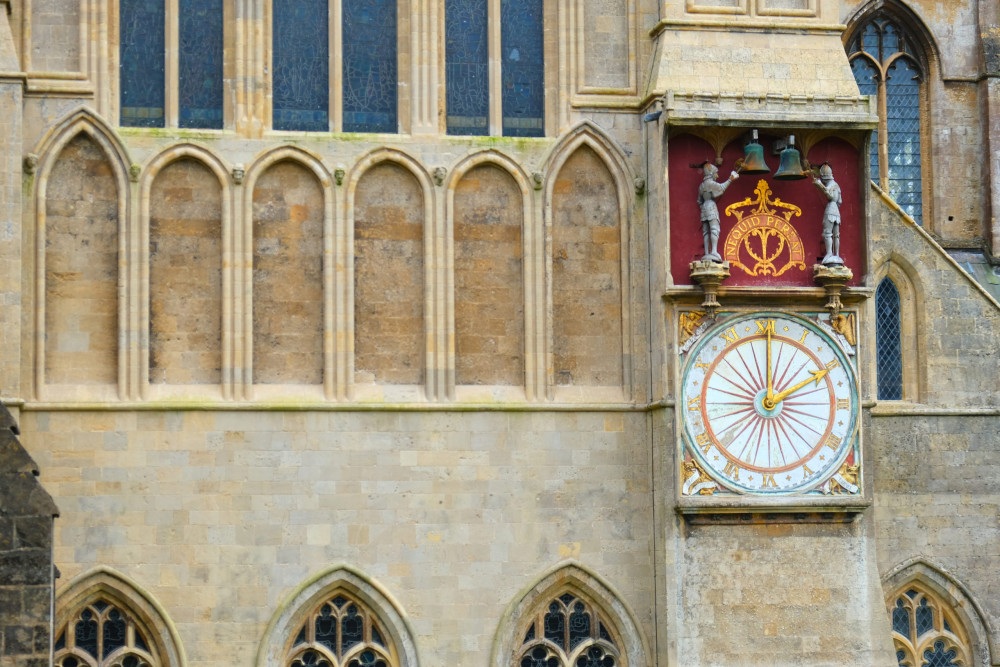 The famous clock is getting a facelift. Picture by David Bevan/Wells Cathedral
The clock on the outside of Wells Cathedral is getting a facelift.
The timepiece, with its jousting knights chiming the bell every 15 minutes, is a popular attraction, and generations of locals have memories of pausing to watch the knights in action.
Over time, however, the decoration and form has started to degrade. And with the risk of irreparable decay and loss the decision has been made to carry out the conservation work.
Since its fabrication in around 1475 it has undergone many phases of redecoration and repair, with many previous schemes and layers preserved beneath the present face as a valuable and unique record of the clock's history.
The upcoming conservation works will preserve as much as possible of the historic painted layers while allowing a recreation of a more original scheme than the current mid-20th Century interpretation, as approved by Chapter from a range of schemes prepared by the Cathedral Architect, Nick Cox Architects.
The exact details of how the clock will look have not yet been revealed, but the wording 'Nequid Pereat' - meaning 'let nothing perish' will remain.
Scaffolding will remain in place until mid-November while careful cleaning, consolidation, repair, replacement, and refinishing of each element of the clock is undertaken by the appointed specialist contractor, Cliveden Conservation.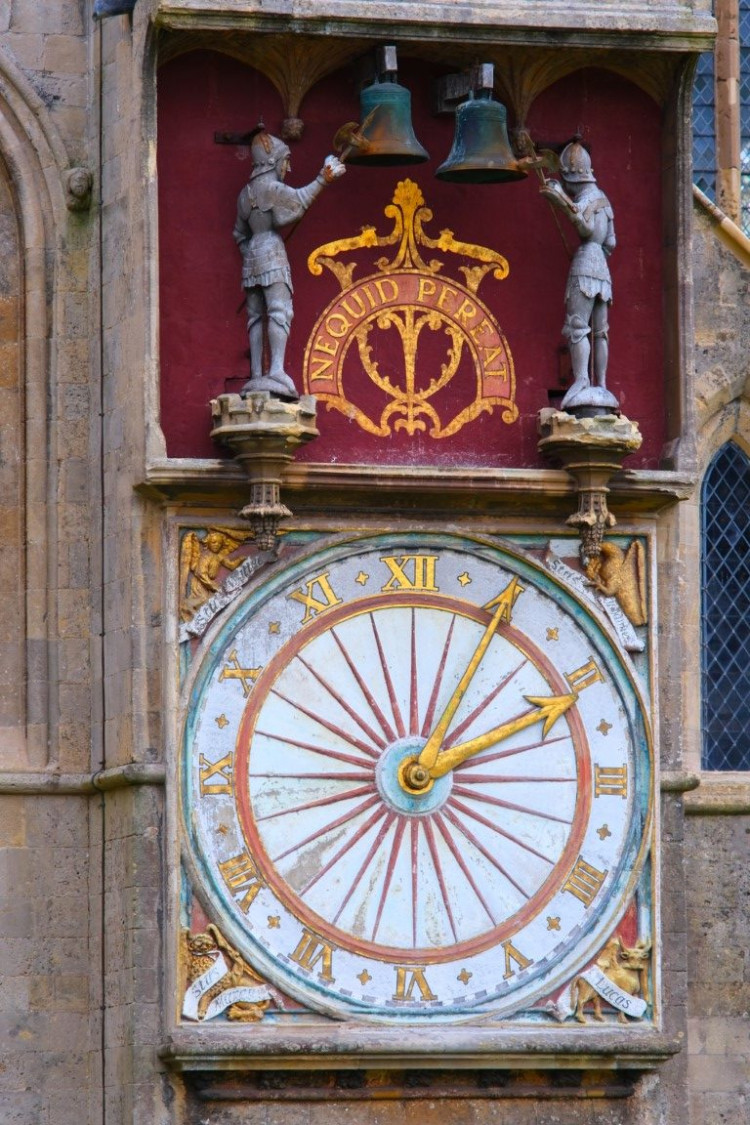 Picture by David Bevan/Wells Cathedral