Amber weather warning as heat starts to build in Wells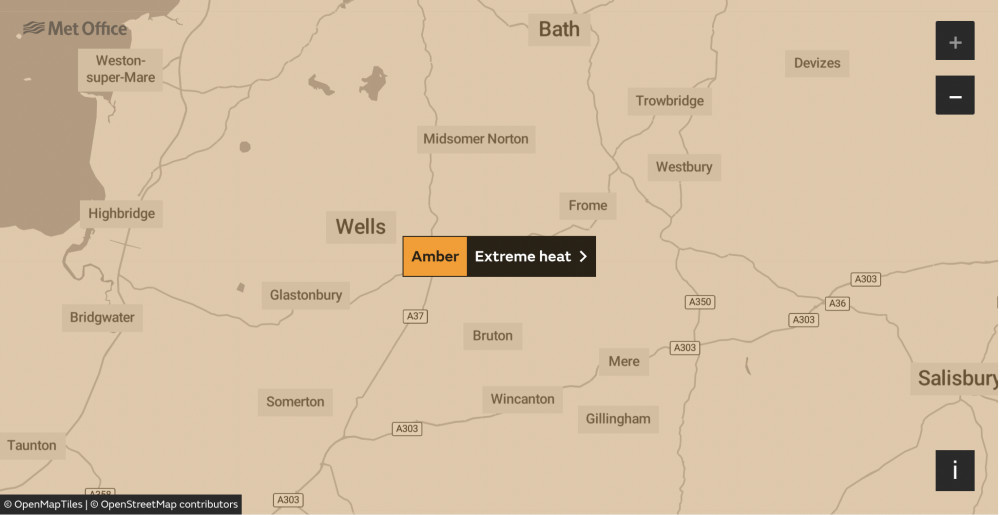 The Met Office has issued an Amber weather warning
An Amber weather warning has been given for extreme heat across many parts of the South West including Wells by the Met Office.
The warning will come into effect : 00:00 BST on Thursday, August 11 and end at midnight on Sunday.
It is not expected to be as hot as it was in July when record temperatures were recorded across the UK, but temperatures are still predicted to be over 30. The highest temperature for Shepton is expected to be 35 degrees on Saturday.
What to expect from the amber heat warning
Adverse health effects are likely to be experienced by those vulnerable to extreme heat.
The wider population are likely to experience some adverse health effects including sunburn or heat exhaustion (dehydration, nausea, fatigue) and other heat-related illnesses.
Some delays to road, rail and air travel are possible, with potential for welfare issues for those who experience prolonged delays.
Some changes in working practices and daily routines are likely to be required.
An increased chance that some heat-sensitive systems and equipment may fail.
More people are likely to visit coastal areas, lakes, rivers and other beauty spots leading to an increased risk of water safety and fire-related incidents.