We all scream for ice cream! Ice cream made in Somerset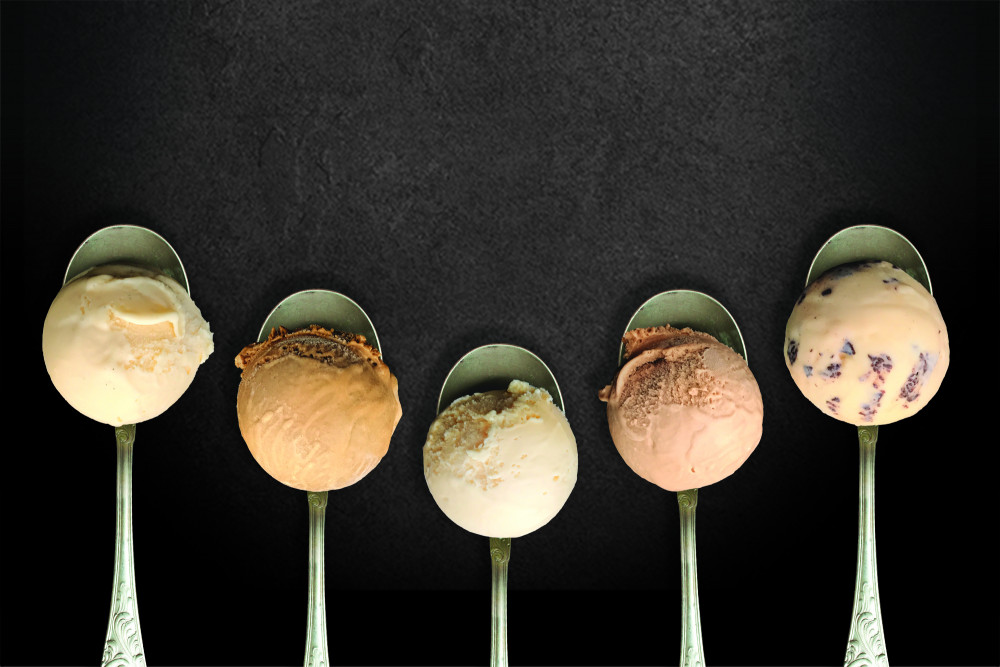 Buffalicious make ice cream using milk from water buffalo
In the middle of a heatwave there's not many things quite as lovely as an ice cream. And even better if it's made locally.
Here five six ice cream makers producing and selling frozen deliciousness in Somerset.
Based at Westcombe Farm near Shepton Mallet, Brickell's makes ice cream the traditional way, using nothing more than a few natural ingredients; fresh milk from their herd of Holstein Friesian cows, cream, egg yolk and cane sugar.The collection of flavours is small, but perfectly formed, with options including roasted strawberries, vanilla bean, gooseberry, saled caramel and ricotta Stracciatella. You can order online for next day delivery, or find a list of local stockists here.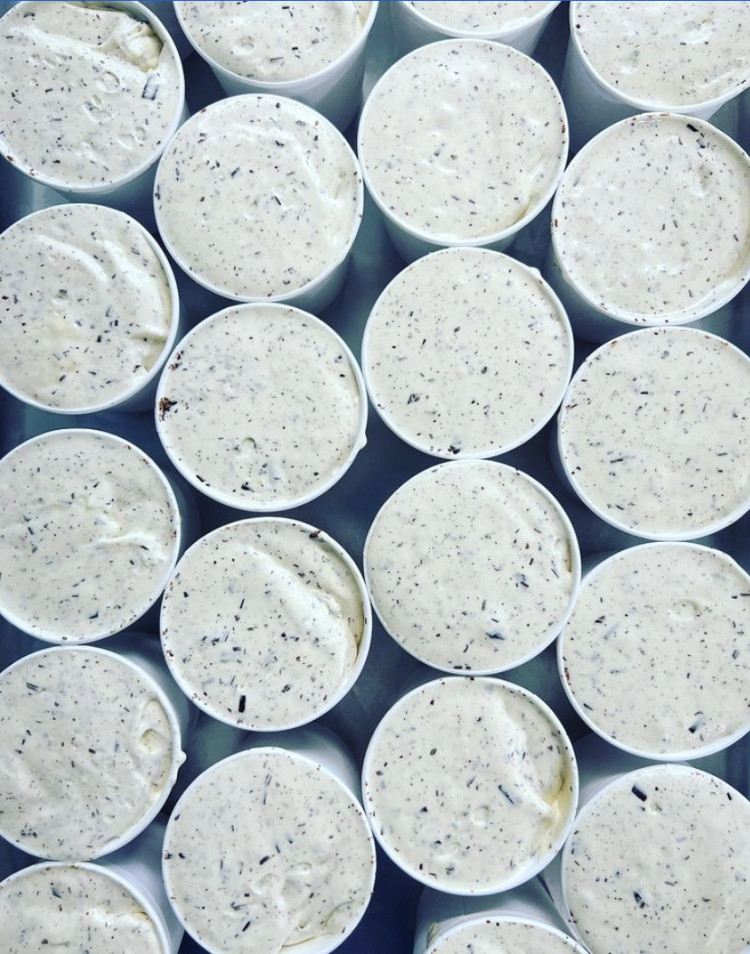 Mendip Moments award-winning, luxurious ice cream is handmade on the family dairy farm near Wells, using milk and cream from the pedigree herd of Holstein cows. There is also a range of refreshing, dairy free sorbets, bursting with fruit and made with the water from the farm's own Mendip Spring. Flavours come in classics such as vanilla bean or Somerset strawberries and clotted cream – or for something a bit different there's banana with salted caramel, mascarpone, fig and honey or stem ginger.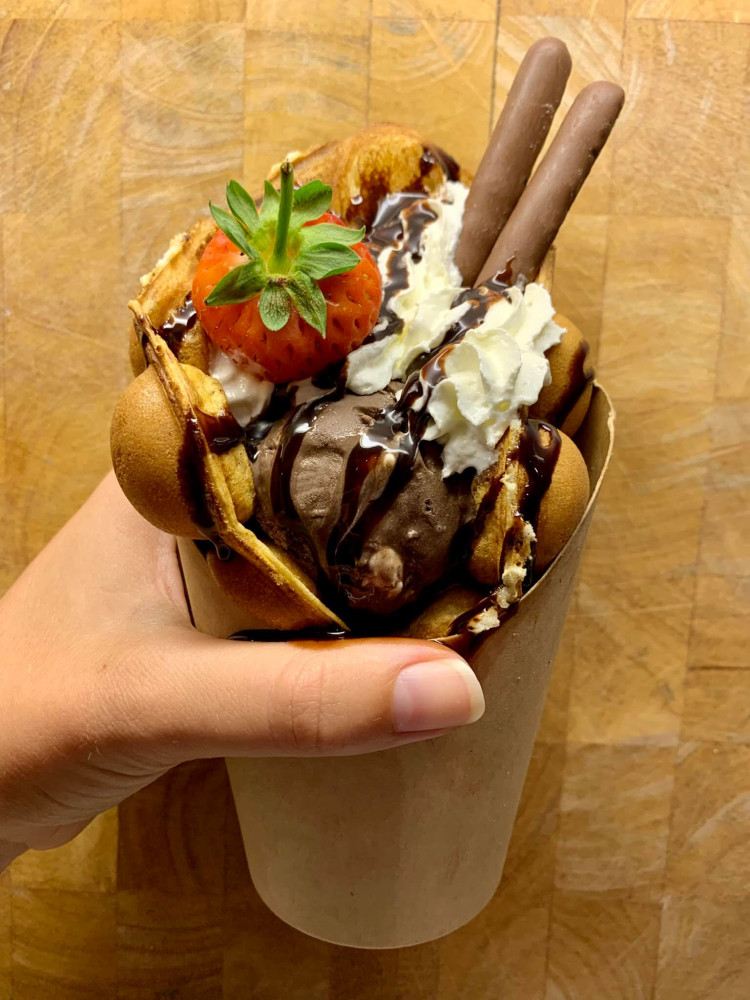 Chew Moos is a family-run Farm situated on the Dundry Hills near Chew Magna. The ice cream is made using the milk and cream from the farm's herd of Guernsey cows. There's a custom-made Ice cream parlour at the farm where you can enjoy cakes, ice-cream (including some more unusual flavours such as bubblegum and marshmallow) and coffee, as well as wonderful views out across Bristol, and when you've finished eating you can explore the farm and meet the animals.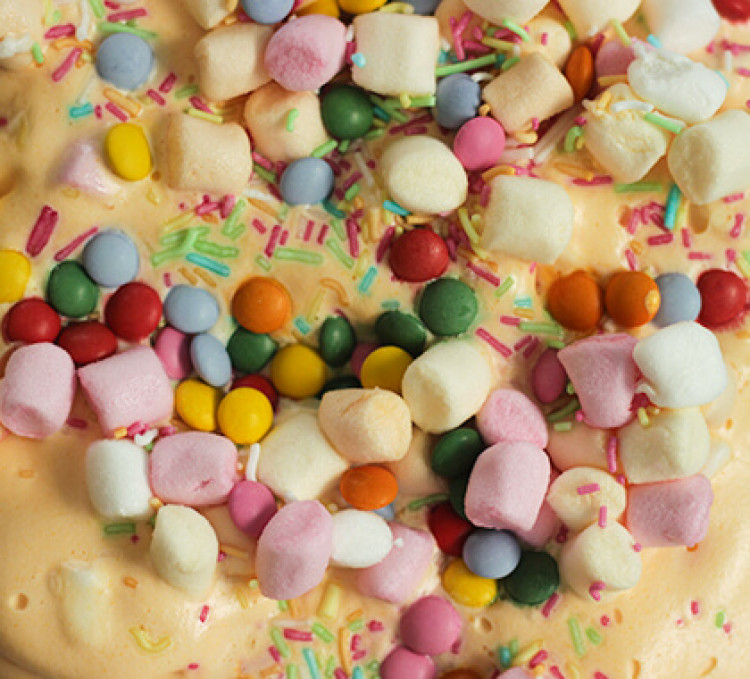 Palette and Pasture is based at Pyle Farm, in the village of Trudoxhill, on the outskirts of Frome, in rural Somerset, where they make delicious gelato from the dairy herd. The gelato is sold at the on-site ice cream parlour, where there are 14 different flavours to choose from. There's not just ice cream at the farm though – there are inflatables for children to play on, and there are seasonal trails, and pick your own events, throughout the year. The maize maze will be opening in August.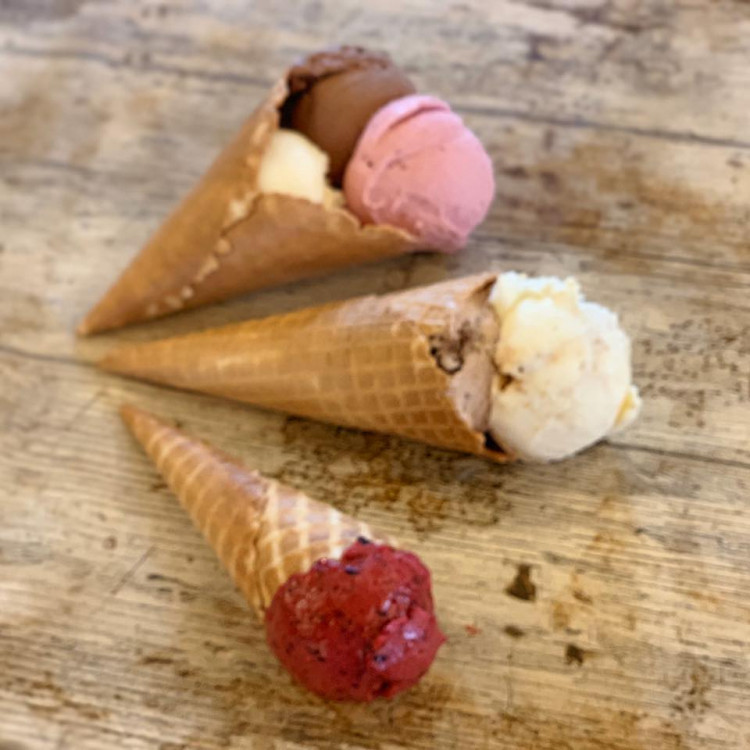 The ice cream at Buffalicious is a little bit different as it's made with the milk not from cows, but from water buffalo!
The herd of around 250 water buffalo are only reared on the farm near Yeovil, housed during the cold/wet winters then free to range our lush green grasses of our Somerset countryside during the rest of the year. This rich summer grazing produces naturally silky smooth milk, which results in a delicious decadent ice cream. Buy it at the on-site farm shop, or for a list of stockists, click HERE.