There goes the neighbourhood: Avenue Q coming to Wells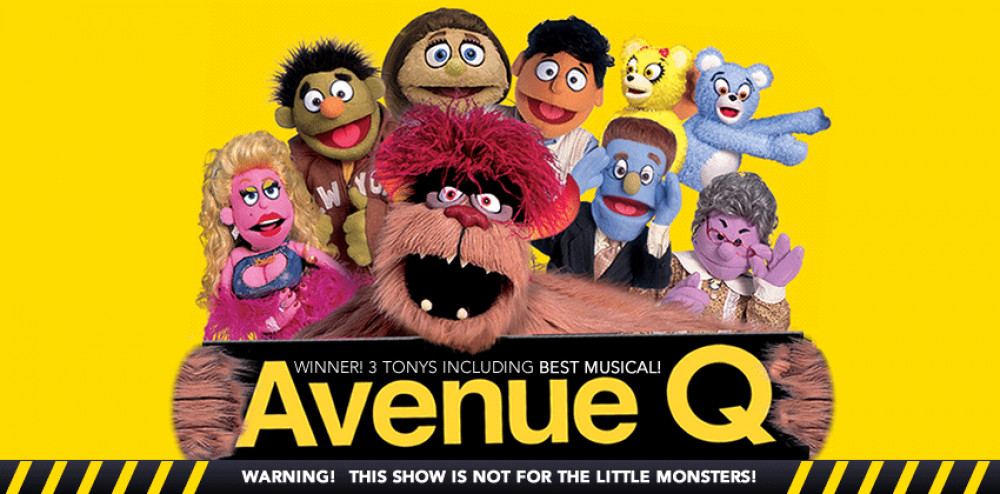 The naughtiest puppets in town will be coming to the Little Theatre in Wells as comedy musical Avenue Q heads to the city.
Packed with mischief, bad behaviour and political incorrectness, the Tony Award-winning Musical, created by Jeff Marx and Robert Lopez ,Co-creator of Book of Mormon and writer of the songs for Disney's Frozen, is an irresistibly charming tale of the loveable characters on a downtown New York street trying to make sense of life's burning issues.
The cast includes Elspeth Salmon, Tristan Hann, Nicky Hann, Alisa Creaser, Kate Lynch, Locryn Gadd, Glynn Webster, Phoebe Lynch and Kate Lynch.
Meet Princeton, a bright-eyed graduate who comes to New York City with big dreams and a tiny bank account. Brian the out-of-work comedian and his therapist fiancée Christmas Eve; Nicky the good-hearted slacker and his closet gay Republican roommate Rod, an Internet 'sexpert' called Trekkie Monster, Lucy the Sl*t (the name says it all!) and a very cute kindergarten teacher named Kate Monster.
The music is strictly adults-only and features songs including The Internet is for Porn and Everyone's A Little Bit Racist, Avenue Q is a hilarious musical with a warm (and very fuzzy) heart.
Avenue Q first opened Off-Broadway at the Vineyard Theatre in 2003, before transferring to Broadway later that year where it won three Tony Awards for Best Musical, Best Score and Best Book. In 2006 it transferred to the West End where it ran for five years before touring the UK. It has appeared in more than ten countries all over the world.
The show will run in Wells between 24th — 29th April 2023. For more information, visit https://www.wellslittletheatre.com/