The Wells constituency has a dozen areas with little access to affordable food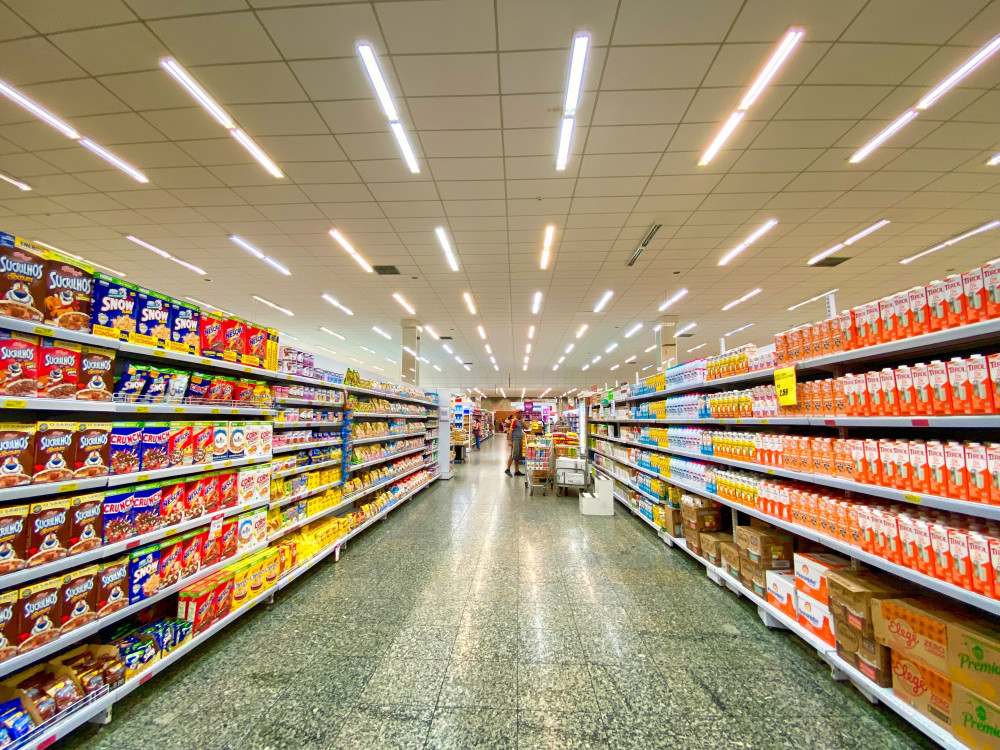 A new study suggests that people are likely to struggle to get affordable food in a dozen neighbourhoods in the Wells constituency.
The research, carried out by the University of Leeds has found out which communities across the UK need the most help to put food on their tables.
Millions of households are feeling the pinch at the tills this winter, as the soaring fuel cost has a knock-on effect on everyday essentials.
The Consumer Data Research Centre at Leeds, working with consumer champion Which? developed the Priority Places for Food Index as part of a national campaign to urge supermarkets to support consumers through the cost of living crisis.
They considered factors such as deprivation, lack of supermarket provision and a lack of available transport - all of which can make it difficult for people to find healthy and affordable food.
In Wells, 12 of the constituency's 59 neighbourhoods were ranked as within the worst 20% for food affordability across England.
UK food prices are rising at their fastest rate in 42 years as the cost of living crisis continues to squeeze household budgets. Food costs jumped 14.6% in the year to September - the most significant rise since 1980 - with bread, cereal, meat and dairy prices all climbing. It comes as people also struggle with higher energy and transport costs. Overall inflation - the rate at which UK prices rise - surged to 11.1% last month and is expected to climb further.
It is the highest inflation rate since October 1981, with the main upward pressure coming from housing and household services (26.6% vs 20.2%), namely gas (128.9%) and electricity (65.7%).
Michelle Morris, Associate Professor of Nutrition and Lifestyle Analytics at the University of Leeds, said: "With so many people in the UK already suffering from food insecurity and the cost of living crisis making that much worse, we need to do all that we can to support those most in need to access affordable, healthy and sustainable foods.
"That is why the Consumer Data Research Centre has developed the Priority Places for Food Index in collaboration with Which? Our interactive map makes it easy to identify neighbourhoods most in need of support and highlights the main reasons that they need this support, recognising that one size does not fit all, and that tailored help is required."
As part of its newly launched Affordable Food For All campaign, Which? has created a 10-point plan to help supermarkets provide the support people around the country desperately need to feed themselves through the ongoing crisis.
Sue Davies, Which? Head of Food Policy said: "We know that millions of people are skipping meals through the worst cost of living crisis in decades, but our new research tells us where support is most urgently needed around the UK.
"The big supermarkets have the ability to take action and make a real difference to communities all around the UK. That's why we're calling on them to ensure everyone has easy access to budget food ranges that enable healthy choices, can easily compare the price of products to get the best value and that promotions are targeted at supporting people most in need."
Across England, the North-East suffers the worst access to affordable food, with 45% of areas in the lowest fifth for food affordability. This was followed by Yorkshire and the Humber, the West Midlands, and the North West, all of which had more than 30% of areas affected. The South West, in comparison, had better access to affordable food, with 10% of locations impacted.​