The temperature is expected to plummet over the next few days - here's a list of your local warm spaces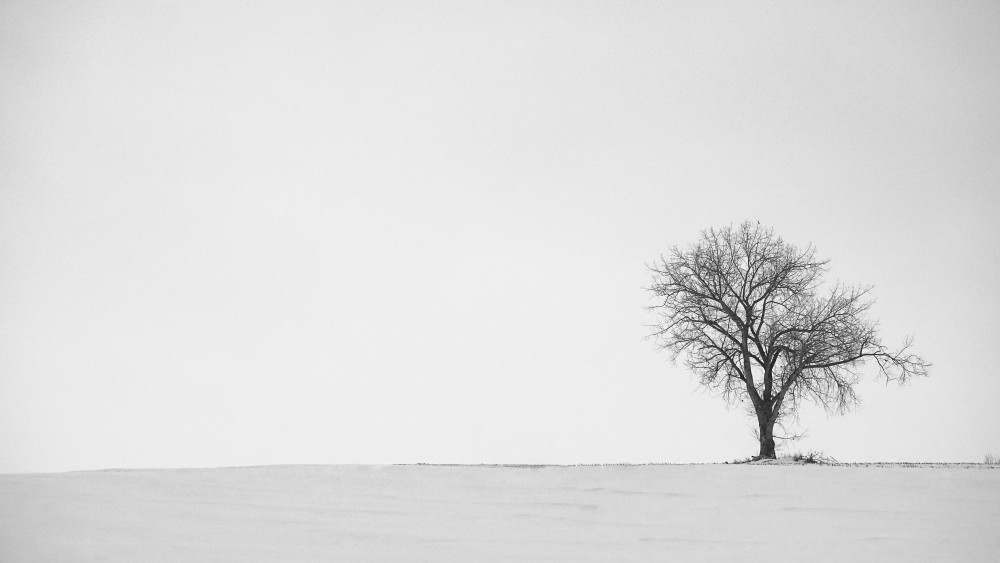 A blast of arctic air is heading our way and bringing cold winter weather with it. While some parts of the UK are expected to see snow and temperatures as low as -10C, Somerset looks set to escape the worst of the weather with overnight temperatures reaching a balmy-in-comparision -2C.
That said, -2C is still pretty chilly and with many people struggling with the cost-of-living crisis and soaring energy bills, there are increased health risks to vulnerable people.
Met Office forecaster Dan Stroud told the PA news agency: "We've got a spell of showers feeding into North Sea coastal areas during Tuesday. They will turn increasingly wintry across parts of northern Scotland, with accumulations on higher ground. Elsewhere, while sunny, there will be a cold feel, with temperatures just below average. There are, however, forecasts of widespread frost and wintery showers between Thursday and Saturday.
"But with some strong winds it's going to feel a lot cooler than it actually is. Into Tuesday night an organised band of showers will sink south, (with) that wind changing direction and coming in from the north, turning it colder with an increasing risk of some frost, mainly in central and western areas.
"Once that wind rears around to the north, we're going to pull in that colder arctic air, so the story will be about cold and frost."
Mr Stroud said day temperatures will range between 4-6C in the north, reaching highs of 8C in the south, while it will drop to as low as -6C overnight. Temperatures could drop to -1C overnight across the South West, with widespread frosts and wintry showers forecast from Thursday to Saturday.
Met Office deputy chief meteorologist Rebekah Sherwin added: "We can expect to see some snow and wintry showers further south as the week progresses, particularly in coastal areas or over higher ground.
"There will be widespread frosts with temperatures falling to as low as minus 10C overnight in isolated spots by the end of the week."
Downing Street on Monday said it was confident the UK has sufficient energy supplies to get through the cold snap.
Dr Agostinho Sousa, consultant in public health medicine at the UK Health Security Agency (UKHSA), said older people and those with heart or lung conditions are particularly at risk from the cold weather, adding: "If you have a pre-existing medical condition, you should heat your home to a temperature that is comfortable for you.
"In rooms you mostly use, such as the living room or bedroom, try to heat them to at least 18C if you can. Keep your bedroom windows closed at night. Wearing several layers of clothing will keep you warmer than one thicker layer."
Somerset residents who are struggling to keep warm during the winter can now access a 'warm welcome space' in their local area. The network, dubbed the Warm Welcome initiative, allows people to participate in activities, get work or homework done, or just meet other people for a chat.
The county council has now published a full list of the venues, which includes every library in Somerset along with a number of churches, village halls and cafés.
Each of the 70 locations selected have signed up to the 'Warm Welcome Charter', comprising the following five core principles:
You'll get a Warm Welcome as well as a warm space
Everyone is treated equally, with dignity and respect
Our Warm Welcome will be a safe space
We will not tell anyone about you visiting a Warm Welcome
It doesn't matter why you need a Warm Welcome
Spark Somerset has been providing advice and support for the setting up of Warm Welcome spaces, ensuring that they meet the necessary criteria and comply with these five principles.
Here's a list of every Warm Welcome space which will be open in Somerset:
Bishop's Lydeard Library, Church Street, Bishop's Lydeard
Talking café at The Hub, Angel Place Shopping Centre, Angel Crescent, Bridgwater
Bridgwater Library, Binford Place, Bridgwater
St Mary's Church, St Mary Street, Bridgwater
Bruton Library, Quaperlake Street, Bruton
Talking café at Burnham-on-Sea Methodist Church, 35a College Street, Burnham-on-Sea
Burnham-on-Sea Library, 1 Princess Street, Burnham-on-Sea
Talking café at The King Alfred Inn, Burrow Drove, Burrowbridge
Castle Cary Library, Bailey Hill, Castle Cary
Castle Cary Methodist Church, Upper High Street, Castle Cary
Talking café at The Guildhall, 14 Fore Street, Chard
Talking café at Essex House Medical Centre, 59 Fore Street, Chard
Chard Library, Holyrood Lace Mill, Holyrood Street, Chard
Talking café at Tawstock Medical Centre, St Mary's Crescent, Chard
Talking café at Springmead Surgery, Summerfields Road, Chard
Hannah More Cottage, Lower North Street, Cheddar
Cheddar Library, Union Street, Cheddar
Hestercombe Gardens, Cheddon Fitzpaine
Creech St. Michael Village Hall, Ryesland Way, Creech St Michael
Talking café at Creech St Michael Baptist Church, St Michael Road, Creech St Michael
Crewkerne Library, Falkland Square, Crewkerne
Talking café at Magna, Fishers Mead Community Room, 12 Fishers Mead, Dulverton
Dulverton Library, 7-9 Fore Street, Dulverton
Frome Library, Justice Lane, Frome
Glastonbury Library, 1 Orchard Court, The Archers Way, Glastonbury
Talking café at Hope Baptist Church, 106 Church Street, Highbridge
Morland Hub, Pearce Drive, Highbridge
Ilminster Library, Ditton Street, Ilminster
Langport Library, Whatley, Langport (includes talking café)
Martock Library, The Shopping Centre, Martock
Merriott Village Hall, Broadway, Merriott
Merriott Social Venue, 71 Lower Street, Merriott
Milborne Port Library Van, East Street Car Park , Milborne Port
Minehead Library, Bancks Street, Minehead
Talking café at The Beach Hotel, The Avenue, Minehead
The Thomas Poole Nether Stowey Library, Castle Street, Nether Stowey
North Petherton Library, The Small Hall, North Petherton Community Centre, Fore Street, North Petherton
Porlock Library, The Old School Centre, High Street, Porlock
Talking café at Ruishton Village Hall, Cheats Road, Ruishton
The Salvation Army, Old Magistrates' Court, 21 Commercial Road, Shepton Mallet
Shepton Mallet Library, 2 Market Place, Shepton Mallet
Somerton Library, Cox's Yard, West Street, Somerton
St Cleer's Chapel, Pollam lane, Somerton
South Petherton Library, St James' Corner, South Petherton
Street Community Library, 6 Leigh Road, Street
The Crispin Community Centre, Leigh Road, Street
The Albemarle Centre, Albemarle Road, Taunton
Brittons Ash Community Centre, Bridgwater Road, Bathpool, Taunton (includes talking café)
Talking café at Bishops Hull Hub, Bishops Hull Road, Taunton
The Brewhouse Theatre, Coal Orchard, Taunton
Talking café at Musgrove Park Hospital, concourse near the Marks and Spencer outlet, Parkfield Drive, Taunton
Taunton Library, Paul Street, Taunton
Talking café at St Michaels Church, Pitts Close, Galmington, Taunton
Wellsprings Community Church, Quantock Road, Taunton (includes talking café)
St Petrock's Church, Church Street, Timberscombe
Watchet Library, 11 The Esplanade, Watchet
Talking café at St John's Church, 5 Church Fields, Wellington
Wellington Library, 16 Fore Street, Wellington
Elim Connect Centre, The Portway, Wells
Wells Library, Union Street, Wells
Wincanton Library, Carrington Way, Wincanton
Talking café at Silver Street Church, Silver Street, Wiveliscombe
In The Mix project, The Hub Centre, Hartswell, South Street, Wiveliscombe
Wiveliscombe Library, 9 The Square, Wiveliscombe
Williton Library, Killick Way, Williton
Talking café at Williton Pavilion, Robert Street, Williton
St Peter's Community Centre, Coronation Avenue, Yeovil (includes talking café)
Talking café at Yeovil District Hospital, Higher Kingston, Yeovil
Yeovil Library, King George Street, Yeovil
The Huddle, 18 Vicarage Walk, Yeovil
For more details on each venue, including any variation in opening times, visit www.sparksomerset.org.uk/find-warm-welcome.
For further information about cost of living support available from the county council, visit www.somerset.gov.uk/cost-of-living.