Souvenir Jubilee brochure celebrating the Queen's visits to Wells is now on sale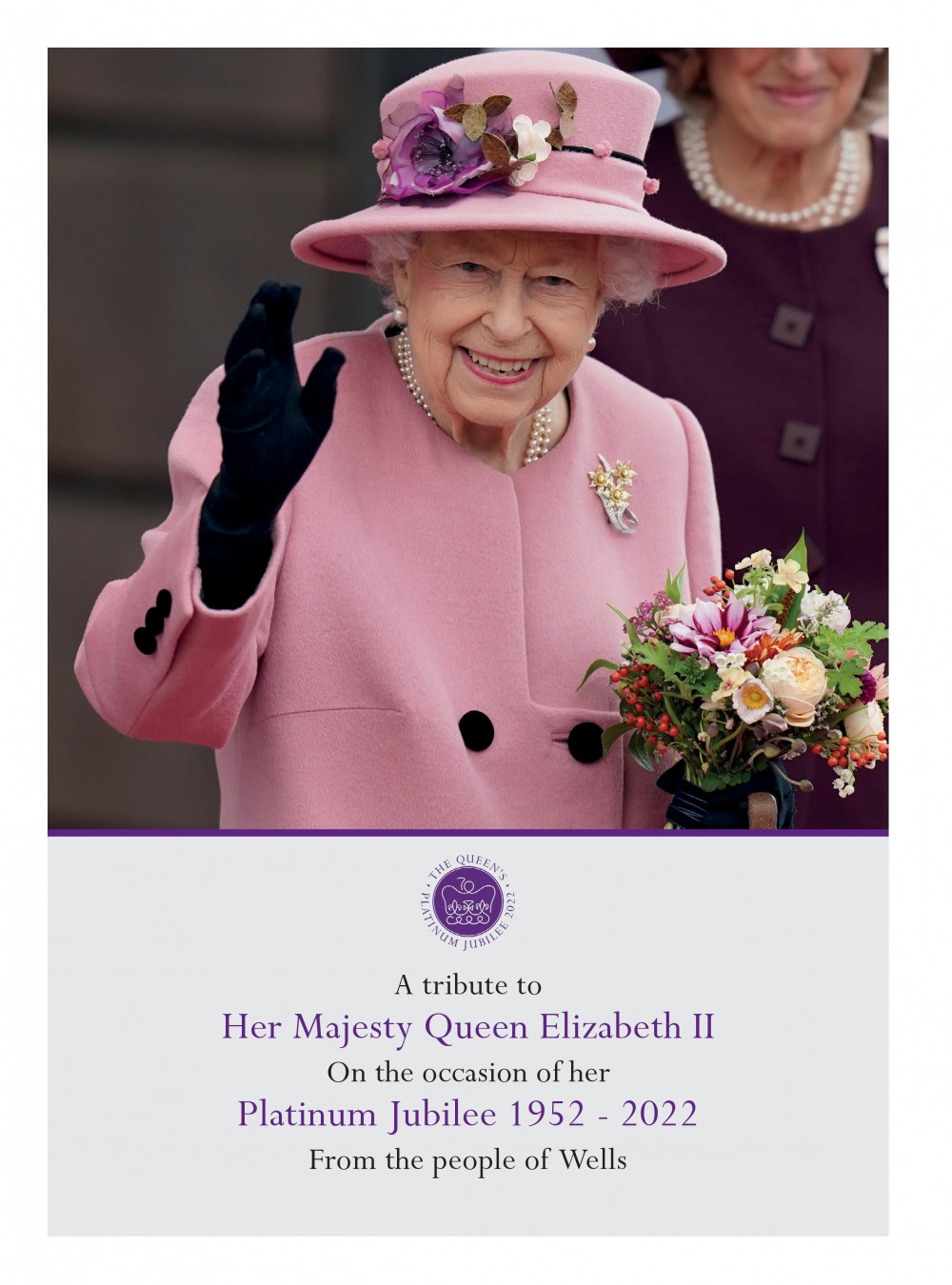 The souvenir Jubilee brochure is now on sale
A special souvenir Jubilee brochure, commemorating the Queen's two visits to Wells, is now on sale.
The Jubilee brochure has been created by Project Factory, with proceeds from the sales going to community projects.
The Queen visited Wells in 1993 for a Royal Maundy Service at Wells Cathedral and again in 2002 as part of her Golden Jubilee Tour. The brochure contains photos from several sources, with the majority from local photographer Jason Bryant.
The brochure was put together by June MacFarlane from Project Factory. She said, "I wanted to include personal recollections and was delighted to receive memories from Annie Maw (HM Lord-Lieutenant), Richard Lewis (Dean of Wells 1990 - 2003), The Hon James Drummond ( a page of Honour at the Coronation), Mrs Jean Hague (Mayoress 1993), Maurice Day (President, Carnival Club), the ladies and gentlemen of the Lawrence Centre, Robert Drewett (President of the B&W), Paul Nicholls OBE and Mrs Patricia Ardron.
"It was also important to me to include as many photographs as possible of the people of Wells who crowded the streets for the 2002 visit. Someone has already asked for a copy because their son was an Air Cadet and was on parade for the occasion. It is now 20 years later and he has made the RAF his career. I wonder how many other people will recognise themselves in the photos?"
The brochure is on sale now from City News, the Heritage Partnership outlets, and from the Project Factory website price £5.00. Profits go to community projects.
An exhibition of some of Jason Bryant's other photographs of the Queen entitled The Queen & I is taking place in Wells Cathedral, South Cloister, from May 28 to June 12. Admission is free.