Portway annexe is officially opened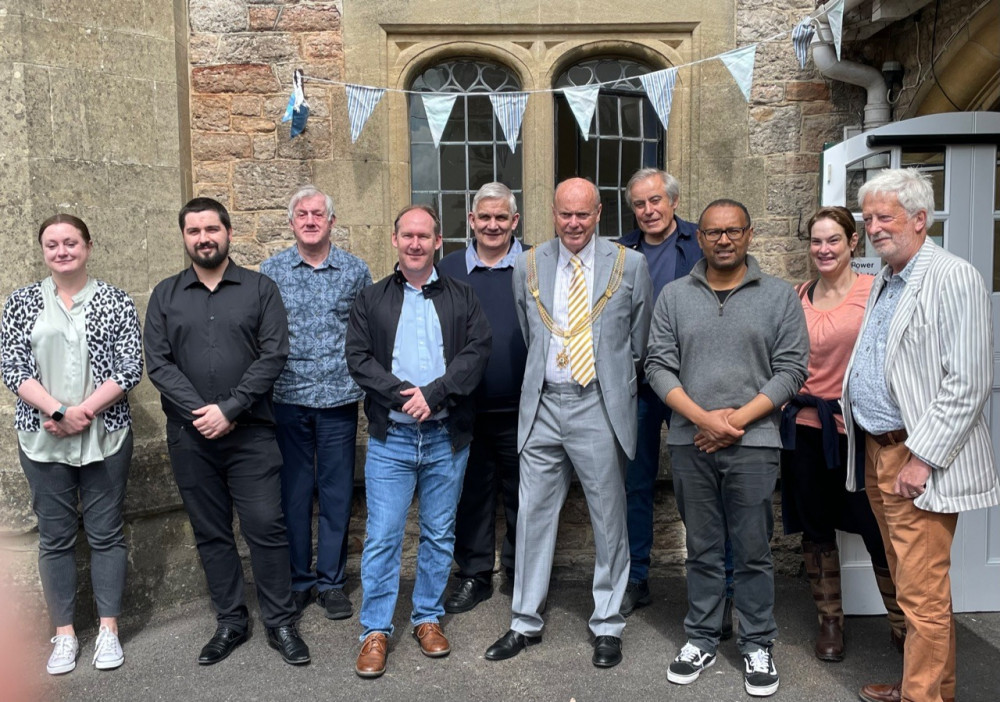 The opening of the Portway annexe
The Portway annexe was officially opened at the weekend.
Newly-elected Mayor of Wells Stewart Cursley cut the ribbon at 11am on Saturday (May 14), allowing members of the public to openly view the Portway Annexe for the first time.
Adrian I'Anson, who was previously on the Portway Annexe Management Committee, made a speech thanking those who made it possible and who pushed for the building to be kept in public ownership.
Thanks were given to John Osman for helping secure the building, Jeremy Brown for all the building and renovation, the Council Staff for their time and commitment, and local residents of whom have offered crucial feedback.
Around 50 people attended, and were given the chance to explore the building. The Wells Contemporary Music Centre proved especially popular, with examples of drum lessons, a djembe drum circle and studio production.
The Portway Annexe is now open for hire. There are spaces available for all types of activities, from children's parties, to meeting spaces and hot deks. If you are interested, please contact Alex via [email protected] or call 01749 673091. More information can also be found of the Wells City Council Facebook page.