Murder on the Improvised Express at Wells Bishops Palace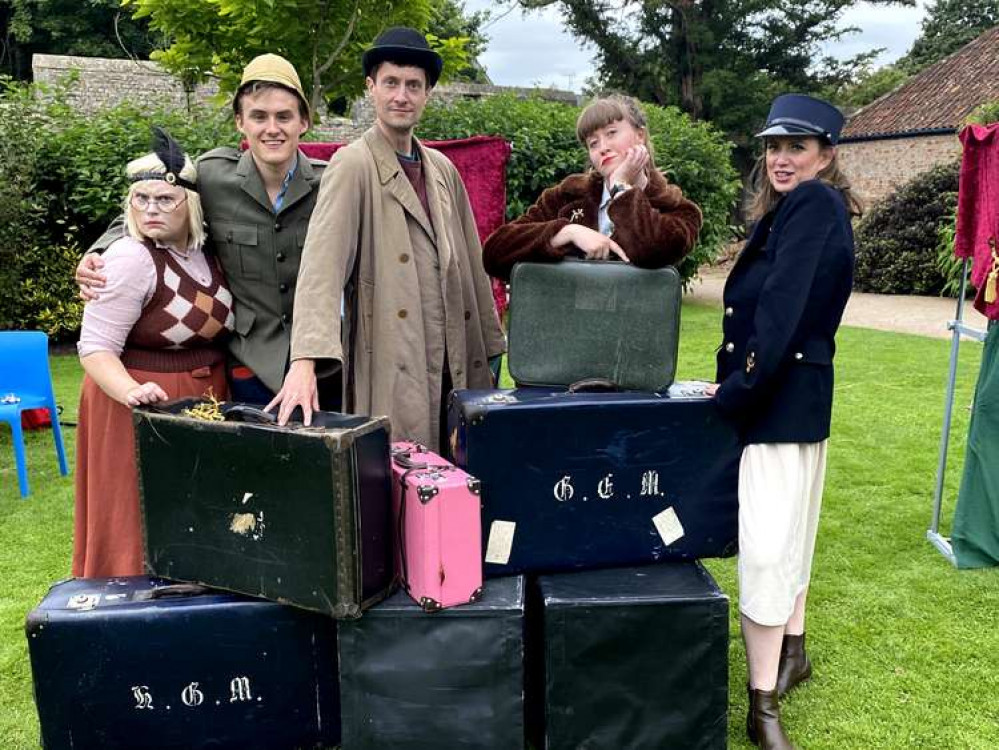 The troupe with their very different take on murderous intent
A near sell out audience of over 300 was treated to an excellent and very entertaining evening of improvised theatre, from Pinch Punch Improv, at the Bishops Palace last night.
Pinch Punch are a London based, improv comedy troupe that focuses on long-form narrative and in their own words, are enjoyers & purveyors of amusing things. The group of five performed their own version of Murder on the Orient Express, which proved to be very different from anything I've previously seen.
The concept was simple but carried out with skill and timing, "amateur detective", Daniel Green, moved amongst the audience, beforehand, asking individuals some personal questions such as names, home locations and favourite travel destinations.
This information was then used brilliantly, by the cast, to create their show, which involved a murder on the Castle Cary to Istanbul express. The four train travellers, The Prince of Westwood, Titty Osaka, Japan Jan and Thomasina Controller were each given an envelope, containing their ticket, at the start of the show. One of the tickets was designated as the murderer whilst the other three travellers were innocents. Only the character with the murderer's envelope knew they were the guilty individual.
Early on in the show the audience was asked to decide which character would meet their grisly end. After the horrible deed had been committed Detective Green interviewed all the suspects individually, with the cast proving adept at slapstick comedy, agility and very funny improvisation.
At the end of the performance, audience participation was again involved when we were asked to decide, after having heard all the evidence, who was responsible for the murder. Needless to say, not everyone guessed the guilty party.
Overall, it was a terrific evening, funny, entertaining and very different. Everyone attending had a very enjoyable time and I for one look forward to the troupe returning to the area.