Michelin Guide: Wells restaurant awarded Bib Gourmand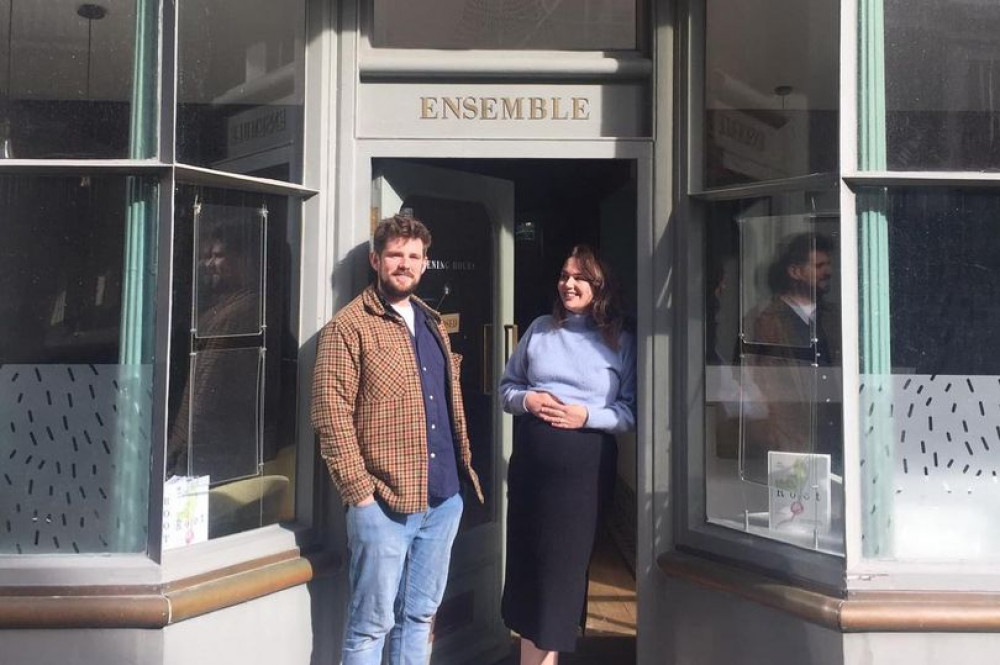 Head chef Rob Howell with his wife, Meg (Image: Root)
The Michelin Guide has named 20 eateries given a Bib Gourmand award - including one in Wells that's been open for less than six months.
Ahead of an announcement today by the prestigious guide, in which it will award UK restaurants new stars, green stars for sustainability and special awards, the gastronomic institution has revealed those it considers to offer good food at a reasonable price.
There were three new Bibs in Somerset: Root Wells, the Queen of Cups in Glastonbury and the Chequers restaurant in Bath.
The list was revealed ahead of the announcement of the new starred restaurants at the Silverstone racetrack in Northampton later today.
Named after Bibendum, the Michelin Man mascot, the Bib award was created in 1997 and is given to restaurants for "good quality, good value cooking".
Root Wells opened in Sadler Street in December last year. It is a sister company to Root Bristol and the latest venture from Ramsay scholar Josh Eggleton, his head chef, Rob Howell, Rob's wife and the restaurant's manager, Meg, and restaurant owner Luke Hasell.
The small plates restaurant, primarily focuses on seasonal dishes, with produce from local farms, markets and dairies. Although vegetarian food will make up most of the menu, a few meat and fish options will appear, sourced sustainably from Somerset and the South-West.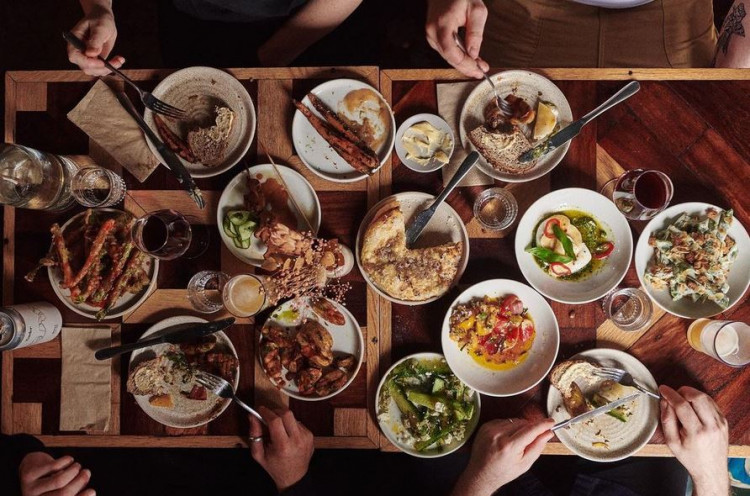 Head Chef Rob was born, raised, and began his career at 14 in Wells. He has explored all areas of the role: moving to France to cook, honing his skills in high-end London dining, and working in hotels, but after over fifteen years of experience working abroad and across the country, he decided to settle back home in Wells.
In a statement, the team at Root Wells said: "This came as a bit of a surprise - this is within the first three months of our opening. Having Root Bristol and Root Wells hold the esteemed rating is an honour.
"We don't cook for awards but is always lovely to be recognised for cooking good food, which is always our aim. This is made possible by the team that makes Root what it is, so always grateful to everyone (and there is a load of us now) for their continued work and dedication. And thank you to the people of Wells who have been so lovely to us since opening!"
Gwendal Poullennec, international director of the Michelin Guide, said: "As chefs in Great Britain and Ireland face rising day-to-day costs – from the raw ingredients they purchase to the energy they use to keep their kitchens and restaurants running – it is heartening to see many of them also finding inventive ways to create affordable menus and keep costs down for their guests, while still offering creative and exciting culinary experiences."
Michelin has not released a list of Bib Gourmand deletions but there are 116 Bib Gourmand restaurants in the guide this year, down from 122 last year, of which 20 are new additions. The full online listings will be updated on 27 March.