Learn to grow your own vegetables at a Let's Get Growing workshop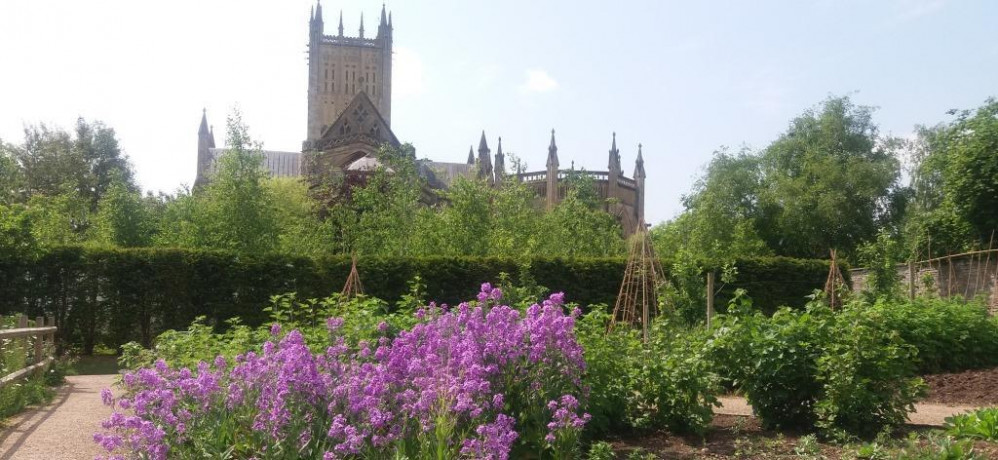 The Let's Get Growing workshop is being held at the Community Garden. Photo: Bishop's Palace
There is the chance to find out more about growing your own food at a special workshop being held at the Bishop's Palace tomorrow (Saturday, May 14).
The Let's Get Growing workshop is part of Wells City Council's Wells Goes Green initiative, and is the second in a series of seven free workshops focusing on sustainability that will take place throughout the year. The workshop will include a tour of the allotments, advice on potting plants, tips on composting and lots of practical knowledge to help you grow your own food at home.
Wells City Council's Sustainability Officer, Emma Jakins, said, "There are many benefits to growing at home, including benefits to your mental and physical health, reducing your spending on food and many environmental benefits e.g. reducing the need to import foods, reducing packaging and eating with the seasons."
The afternoon sessions are fully booked – but there are still a handful of spaces available in the morning. To book your place click HERE.
The Wells Goes Green project is running throughout the year, with workshops focusing on different sustainability topics such as energy, travel and food. The project won a £3,500 grant from the Together For Our Planet fund by the National Lottery at the end of last year.
Emma said, "The aim of Wells Goes Green is to highlight the simple yet effective changes we can make to live more sustainably. These event will focus on the fun, positive side of sustainability rather than the doom and gloom presented in the media which often makes sustainable living seem overwhelming."