Launch of website for Wells in Mosaic project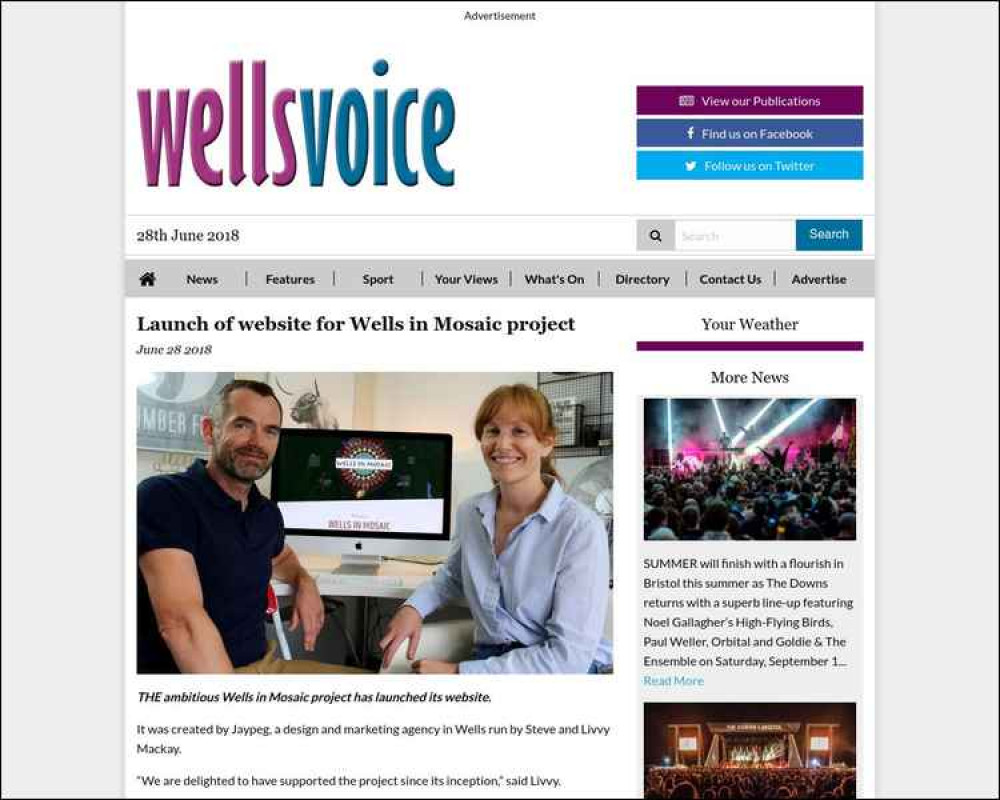 THE ambitious Wells in Mosaic project has launched its website.
It was created by Jaypeg, a design and marketing agency in Wells run by Steve and Livvy Mackay.
"We are delighted to have supported the project since its inception," said Livvy.
"The mosaic will be a wonderful addition to the heritage of Wells."
The mosaic's design will be based on the city centre's street plan and act as a tourist guide as well as a tourist attraction.
At six metres in diameter it will probably be Britain's largest historic map-based ground-level mosaic.
"We are grateful to Jaypeg for their skills," said Steve Wilson from Wells in Mosaic, "and working with them was a pleasure."
The website is called www.wellsinmosaic.org.
There are several ways to donate to the project:
By post
To Wells in Mosaic, 23 New Street, Wells BA5 2LE, cheques made payable to Wells in Mosaic.
In your bank
Bank details below.
Online
• Via the 'donate' button at: www.wellsinmosaic.org
• Direct to Paypal at: www.paypal.me/wellinmosaic
• By BACs to the bank account: Wells in Mosaic/account number 13873609/sort code 20-99-40
• On the Facebook page: www.faceook.com/wellsinmosaic