Fosso Lounge launches Lounge Aid to support Wells Vineyard Foodbank this summer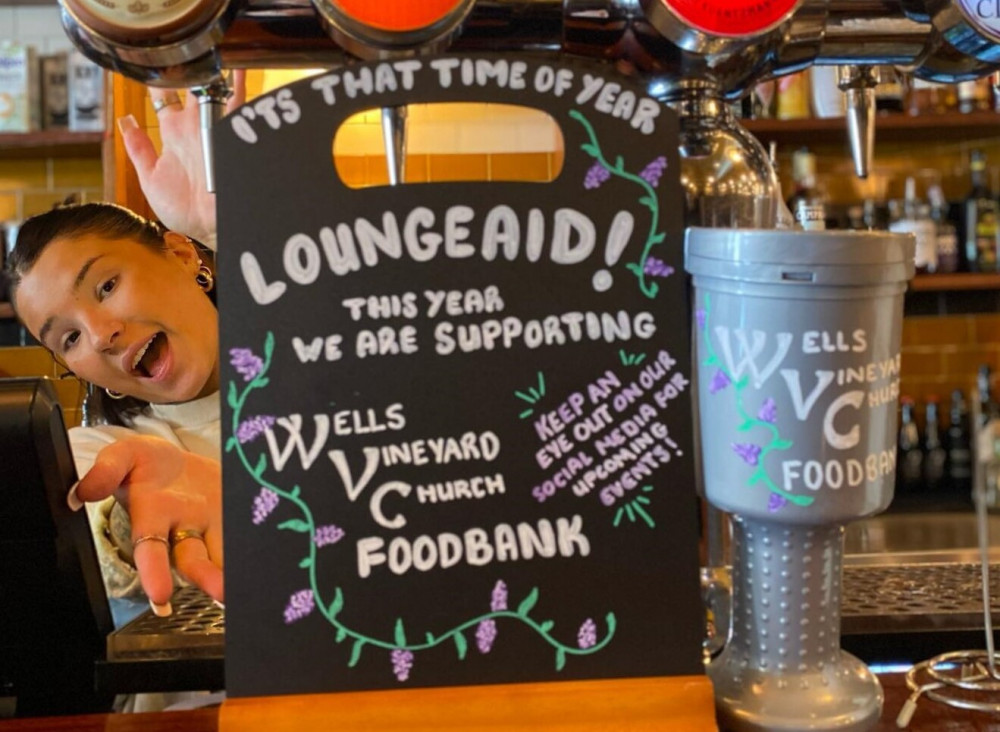 The planned events span from craft sales and quiz nights to sponsored bike spins and music performances.
The Fosso Lounge has announced a series of dynamic fundraising events set to unfold over June and July, with all proceeds going towards the Wells Vineyard Foodbank.
As part of Lounge Aid—an annual initiative that sets Lounge staff members in friendly competition to reach lofty fundraising targets—the planned events span from craft sales and quiz nights to sponsored bike spins and music performances, concluding with a sponsored walk from Wells to Frome in July.
"Wells Vineyard Foodbank continues to offer phenomenal support to many families in our community. We deeply respect their generosity and commitment," said Dominique Van der Veen, Assistant Manager at Fosso Lounge.
"We have a host of charity events lined up in the coming months, and we invite our local community to join us in championing this significant cause. Stay updated via our Facebook page for all the details."
Dominique further highlighted the unique standing of Fosso Lounge in Wells as one of the Lounge's flagship stores.
"We strive to provide an inclusive, supportive environment where people from various walks of life can unwind with good food and a pint," he said.
"Our Lounge Aid campaign is our way of fostering a sense of unity, facilitating fun experiences, and giving back to our community."
Sue Marland, Senior Pastor at Wells Vineyard Church and Manager of the Foodbank, expressed the organisation's reliance on such community efforts.
"While our clients are referred to us by official agencies, we operate without government funding," she said. "It may surprise many to know we spend around £2,000 each month to supplement donated food items. We rely on individual donations, occasional grants, and community fundraising events. These events truly are a lifeline for the Foodbank."
Scheduled events for Lounge Aid include:
June 1: Charity Quiz Night (£2 per player)
June 10: Face Painting and Crafts (£2 per face paint)
June 17: Bike Challenge, supported by the Blue School Sports Centre
June 18: Father's Day Card Sales (£1 per card) and Best Dad Competition
June 21: Live Music Event with Ross Kirk
July 2: Mini Market Day
July 6: Charity Quiz Night
July 20: Plant Your Own Seeds
July 22: Big Walk to Frome
For further details, follow Fosso Lounge on Facebook or visit the Wells Foodbank and Furniture Storehouse Project Facebook page or www.wellsvineyard.com.