Landmarks – Gail Mason
---
The Bishop's Palace, Wells
2nd Apr 2022 - 28th Jun 2022
UNTIL Tuesday 28th June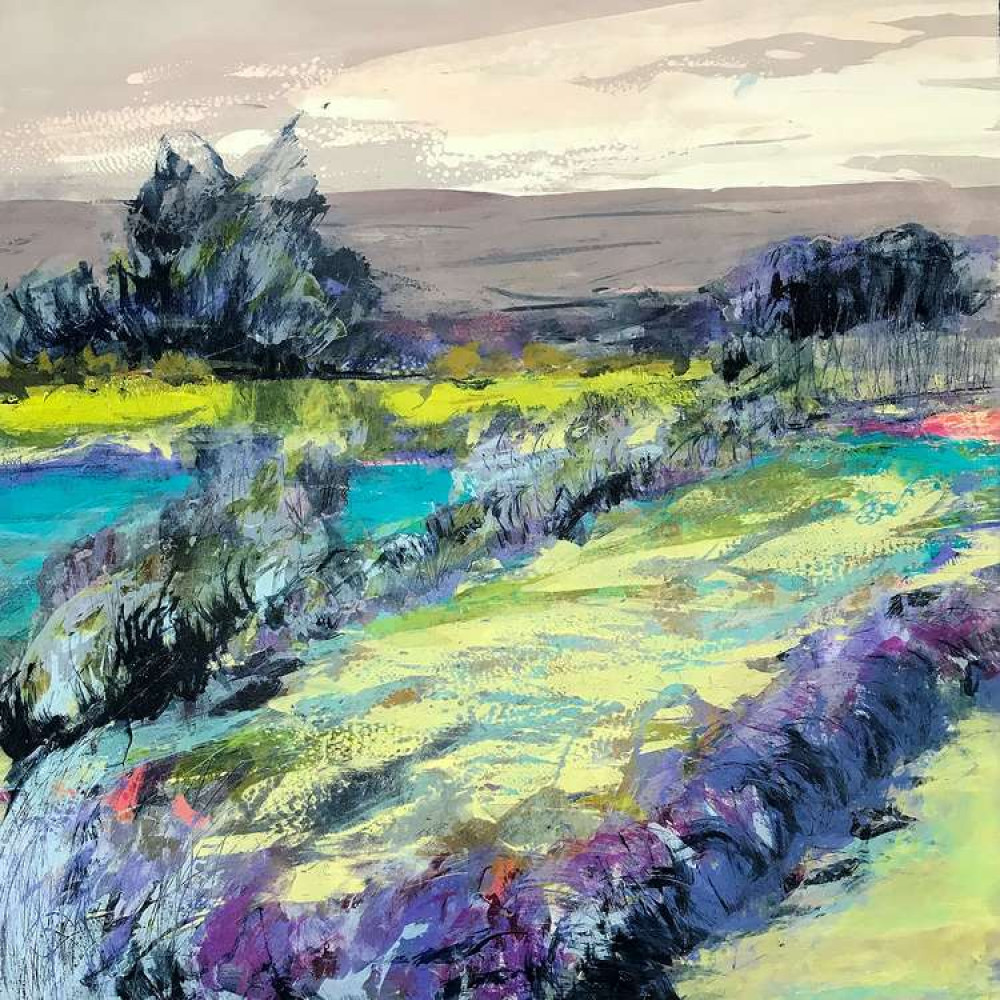 Landmarks – Gail Mason
2nd April – 28th June 2022
The Bishop's Palace is proud to present Landmarks, a solo exhibition of gestural, painterly, expressive, and atmospheric imagined landscapes on paper and canvas from multi award winning painter/printmaker, Gail Mason.
In the elusive fictive space of her painterly monotypes, the Surrey-born and North Somerset-based painter printmaker, Gail Mason, works on the tantalizing cusp between abstraction, with its repertoire of autonomous, gestural mark making, and naturalistic representation of landscape.
Invented landscapes of imaginative preference, and free, loose, and spontaneous marks of dilute colour, Mason's work is light, airy, and sensitive to weather, atmosphere, and mood. Her often generic, rather than site-specific, landscapes are recalled through the sieve of memory rather than through directly observational or reproductive strategies.
Gail Mason has exhibited widely in the Southwest and has received several national awards. Her work has been selected for the Royal Academy, Bankside Gallery, The Mall Galleries London and the RWA Bristol.
To find out more about Gail's work, visit her website at: www.gailmason.co.uk
Tickets: included in general admission
Pay once and visit all year – All full price tickets include 12 months re-entry to the Bishop's Palace and Gardens (excluding our flagship events)
Purchase your tickets: [L]https://shop.myonlinebooking.co.uk/BishopsPalace/memberships.aspx?tid=93&utm_source=Half+Term+organic+social+&utm_medium=Family+Fun+website+page+ticket+link&utm_campaign=Half+Term+Feb+22[+L]HERE[.L]
Add your Wells event for FREE here!
Nub It