DJEMBE DRUM CIRCLES
---
Wookey Church Hall, Mary Brown Lane, Wookey, Wells, BA5 1JS
UNTIL Thursday 17th March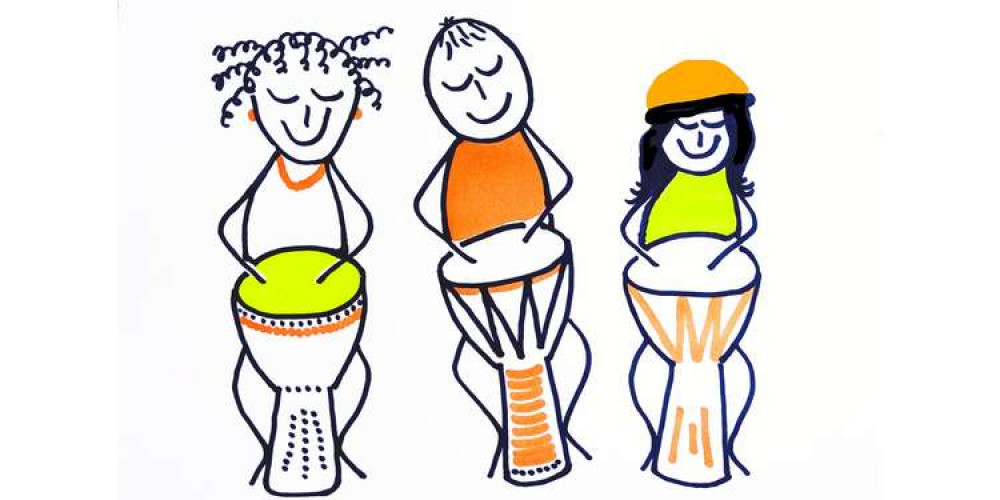 Drum Circles to lift the spirits, for both complete beginners and more seasoned djembe players, for grown-ups of all ages. Group drumming brings many benefits to our health and well-being on all levels. And If you think you have 'no rhythm' then know that you do! You just need to rediscover it.
Join me to connect with rhythm, to learn techniques and bring the different 'voices' from the djembe drum, to play rhythm patterns, and to 'weave' with other drummers and create something quite magical. We take it at a gentle pace, (definitely no pressure!), building skills and confidence while having fun in a relaxed environment.
The dates for this season are Thursday afternoons January 20th, February 3rd and 17th, March 3rd and 17th. Book your place online, or please do contact me for more information.
Add your Wells event for FREE here!
Nub It