UNTIL Saturday 8th October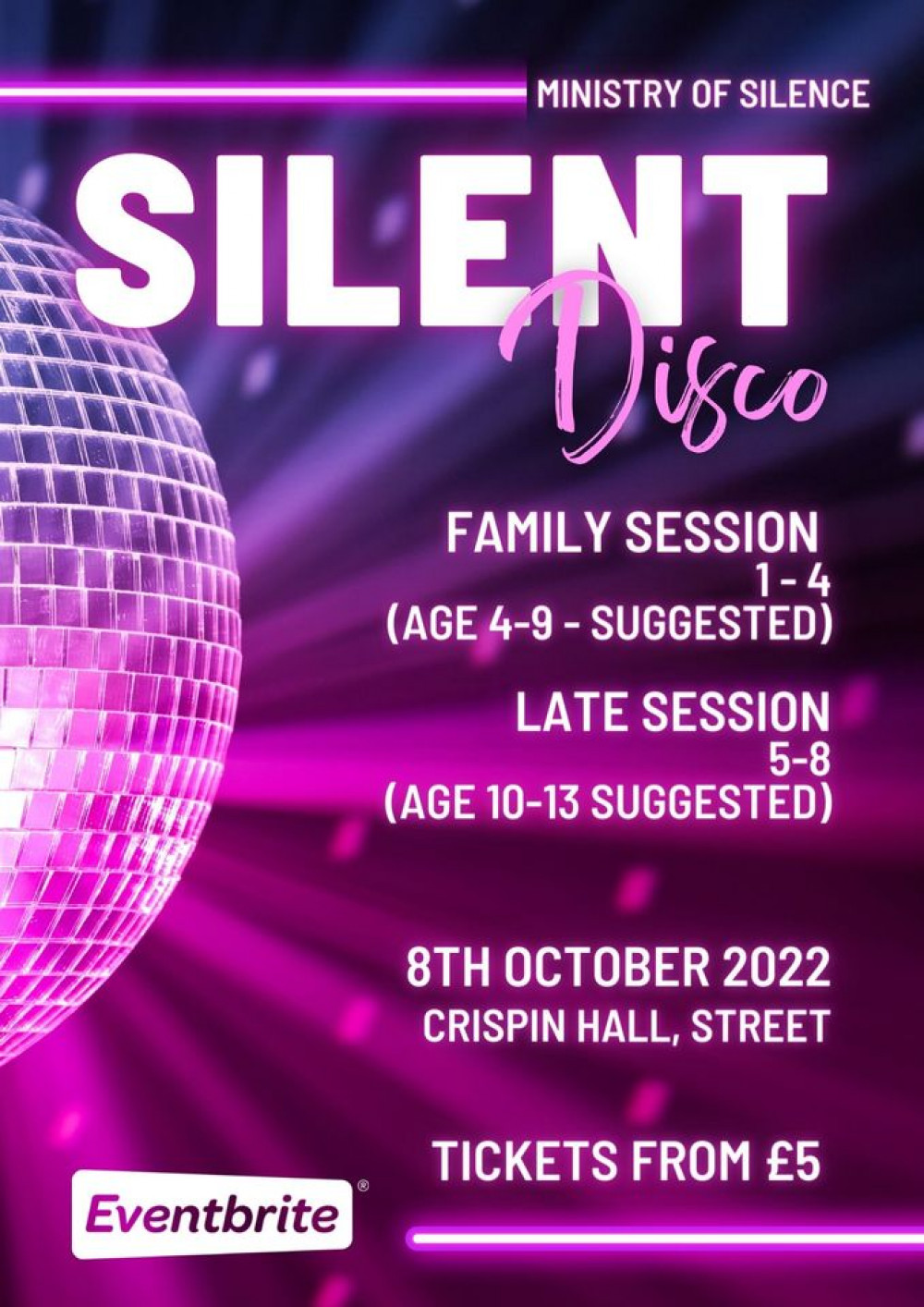 Event by Crispin Hall and The Ministry of Silence
Crispin Hall, BA16 0EZ
Tickets · £5.98-£22.15
www.eventbrite.co.uk/e/silent-disco-crispin-hall-street-tickets-399452522247
Public · Anyone on or off Facebook
Ministry of Silence present: Silent Disco @ Crispin Hall!
Ministry of Silence is taking over Crispin Hall to bring you multi-channel sessions of groovy greatness.
Grab those headsets, dance like a queen and sing your heart like no one is listening… although they most definitely are.
Choose between 3 channels of classics and anthems with our Resident DJ, putting you through your paces.
The first disco is a family session with recommended ages from 4-9 (children of course! We welcome all groovers from 0-99). During this session, we will be having fun, with some games and competitions. Come dressed as your favourite superhero, princess, pirate or whatever you fancy.
The second session is recommended for ages 10-13 (again that doesn't stop the older ones from joining in). For this session, come dressed to impress and get your "gram" on with mocktails, while you dance the time away.
A refundable £5 deposit is required for headphones
Add your Wells event for FREE here!
Nub It