UNTIL Tuesday 4th October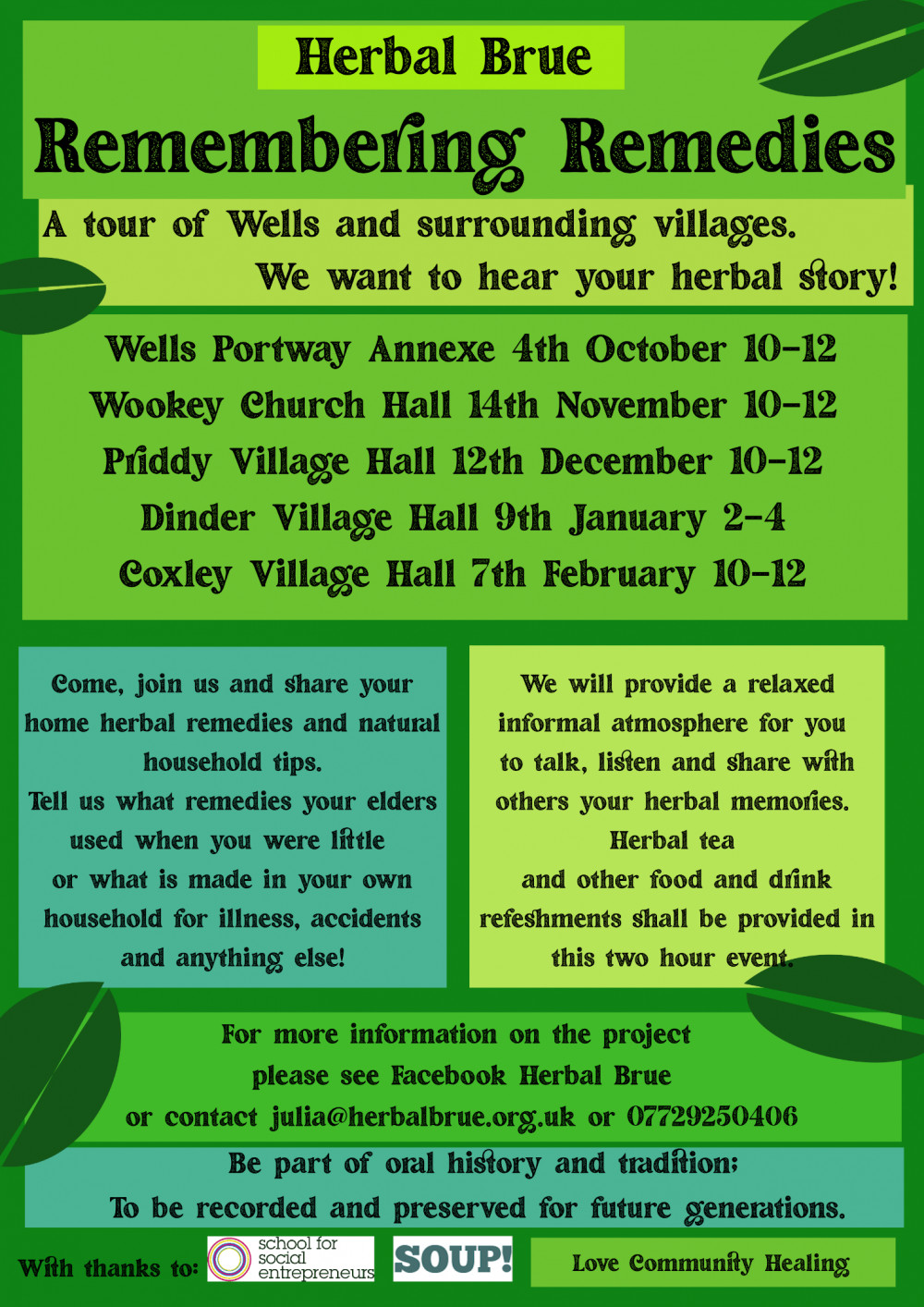 Glastonbury based Herbal Brue wants to hear your herbal story. What did your elders use for you when you were little for colds, accidents and everything else? What do you still use today in your home?
Over a two hour session with tea and cake they would like you to share your remembered remedies from herbal medicines to natural household tips.
They will be in Wells' Portway Annexe 4th October 10 to 12. Then touring the village halls until February.
More details Herbal Brue on Facebook or contact [email protected]
Add your Wells event for FREE here!
Nub It