Wells Ambassadors boost city's economy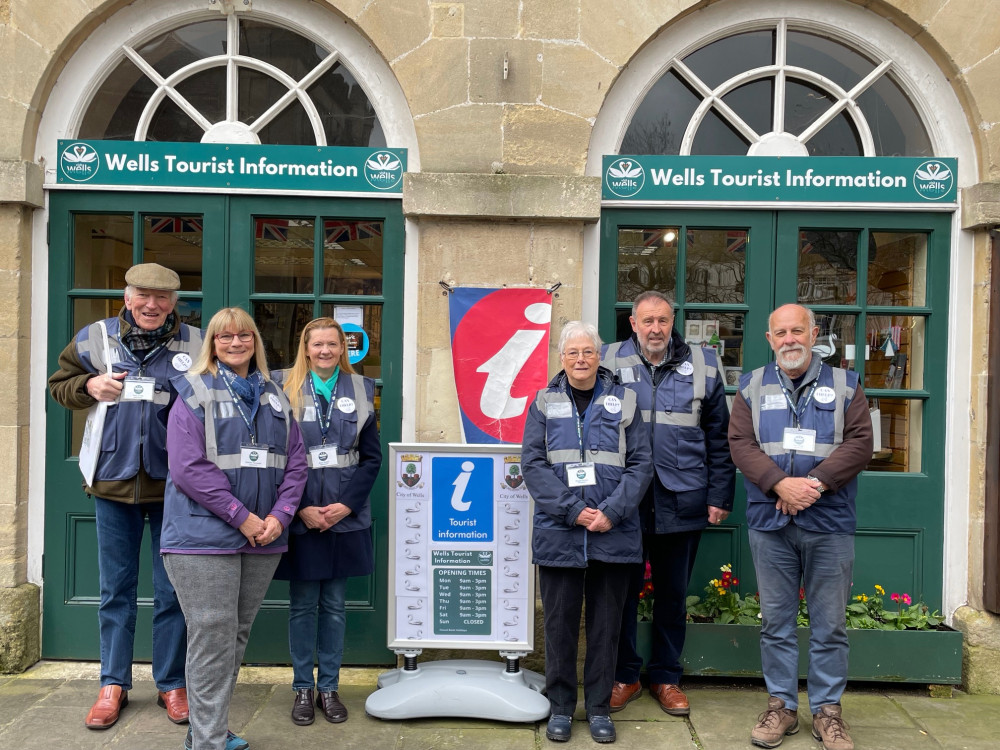 Back to work: Wells Ambassadors gather outside the Tourist Information Centre at the Town Hall
Wells Ambassadors are back on the beat after their winter break.
This team of volunteers boost tourism – a huge part of the city's economy – by welcoming visitors, handing out maps and point out what there is to see in Wells.
"It is hugely rewarding to help people see the best of the city," said Wells Ambassador Charlie Sutton, "and it's interesting to meet people from across Britain and the rest of the world."
This initiative was started to help Wells recover from the Covid lockdowns and is the brainchild of Ross Young, who has arranged for any Ambassador to receive a free drink each shift at Café Twentyone or the Bishop's Eye in Wells Market Place.