The number of buses between Shepton and Wells could be slashed as part of proposed changes to region's bus services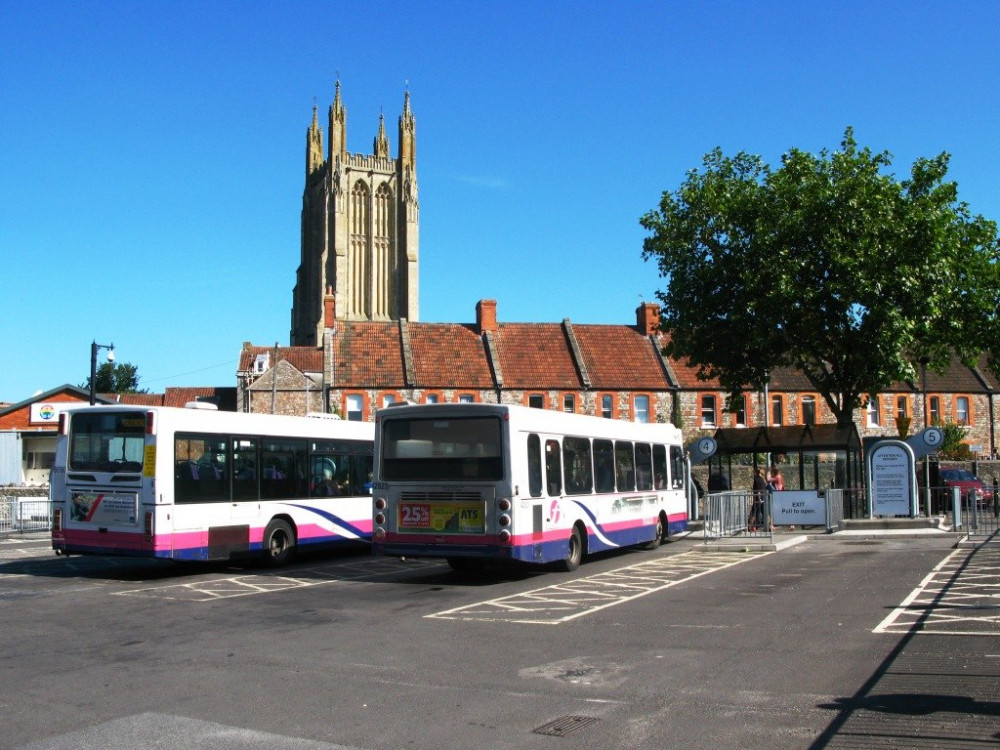 Wells bus station. Image: Geof Sheppard, CC BY-SA 4.0 <https://creativecommons.org/licenses/by-sa/4.0>, via Wikimedia Commons
The number of buses running between Shepton and Wells could be slashed in the autumn if plans by First Bus go ahead.
Yesterday (Wednesday, August 3), First Bus sent their proposed changes to the county's bus services from October to Somerset County Council.
Among the proposed cuts is the 174 "short workings" between Shepton and Wells.
The 174 service, which goes between Wells and Bath via Shepton, was an hourly service, but as part of a funding package from the Government, in a bid to encourage people back on to public transport in the wake of the Covid pandemic, an extra service linking Wells and Shepton was introduced during the day, that saw buses running approximately every half hour.
But these additional journeys are set to be scrapped "due to end of funding period for Department of Transport funded enhanced service, which has been poorly used."
Among the other services affected are the 126 Wells to Weston which First intends to axe completely and the D2 Frome to Bath which is set to have a reduced evening service and no buses at all on a Sunday.
The Somerset Bus Partnership has set up a new bus users group for Shepton, Glastonbury and Street.