Thank you Daniel's in Wells for tasty surprise treat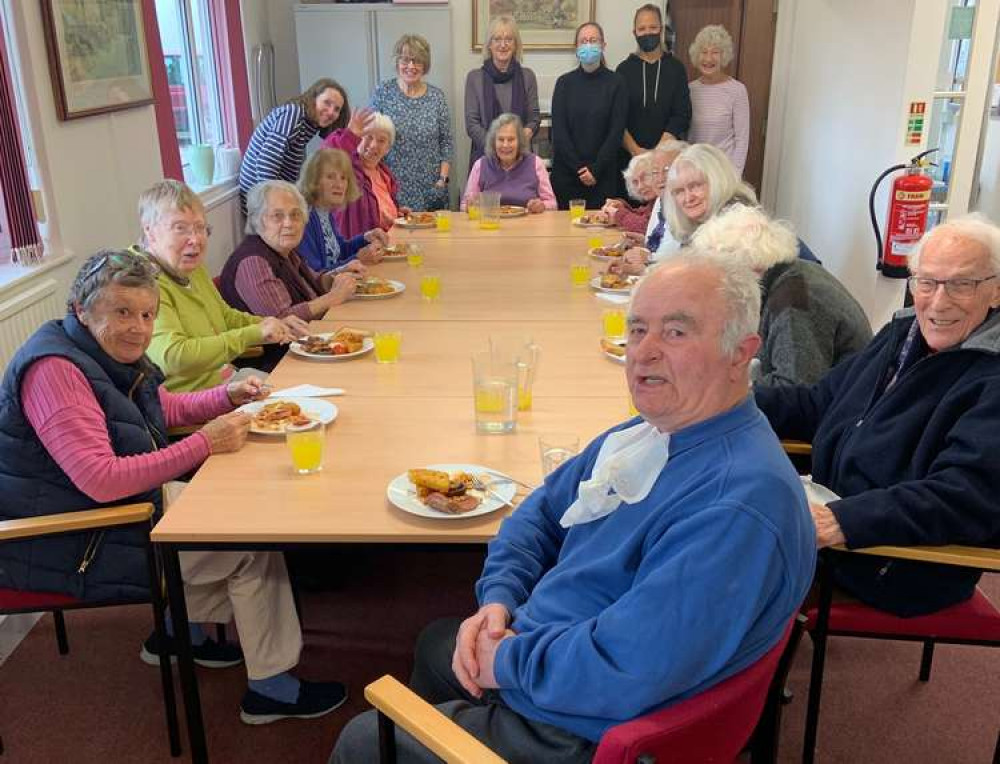 Brunch time at The Lawrence Centre – courtesy of Daniel's cooks
Award-winning Daniel's Sandwich Bar and Takeaway made an ordinary day special for 12 vulnerable people.
They brought a full English brunch for the lucky dozen at The Lawrence Centre – bacon, eggs, sausage, baked beans, tomatoes, mushrooms, fried bread and hash browns.
"We are so grateful to Georgie Robbins and her team at Daniel's for the amazing brunch they made and delivered," said Maggie Charlesworth, manager of the centre in Wells which provides day activities for older people including those living with memory loss, dementia, Alzheimer's and other health issues.
"Everyone thoroughly enjoyed this wonderful treat."
Daniel's is an independent business in Queen Street, Wells, which also does outside catering and has been voted a winner in the Wells Awards which will be presented in December.
"We are always looking to support the community in any way we can," said Georgie.
"We had the resources to provide a cooked breakfast and knew it would be something that all could enjoy. We think the Lawrence Centre is a fantastic facility and look forward to doing more in the future."