Police plea after untaxed van removed from Wells junction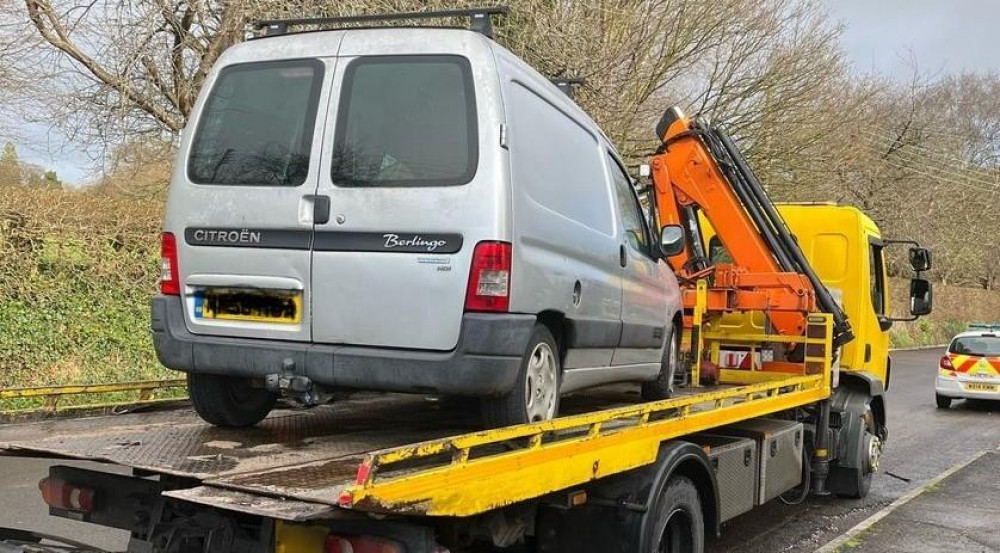 Police are urging people to make sure they are reporting problems to them directly, rather than relying on social media and word of mouth.
The request comes after a van was seized in Wells after officers spotted information about an untaxed van left in a dangerous location on a community Facebook page.
The van was taken away after officers spotted the Facebook post and removed the van to make sure other vehicles could use the junction safely.
The Mendip Neighbourhood Policing posted on Facebook: "The Wells Neighbourhood Policing Team were aware of a Facebook post in a local community page relating to an untaxed vehicle left in a dangerous position along Ash Lane, Wells.
"Officers have now removed the vehicle from the highway allowing road users to safely access the junction. Facebook is a great tool for us all to communicate and share information, but without an official report to the police these are the kinds of occurrences that have the potential to carry on unnoticed.
"Contact can be made via 999, 101 or the online reporting process."