Nice try - this curious Wells swan decided to go on a bit of an explore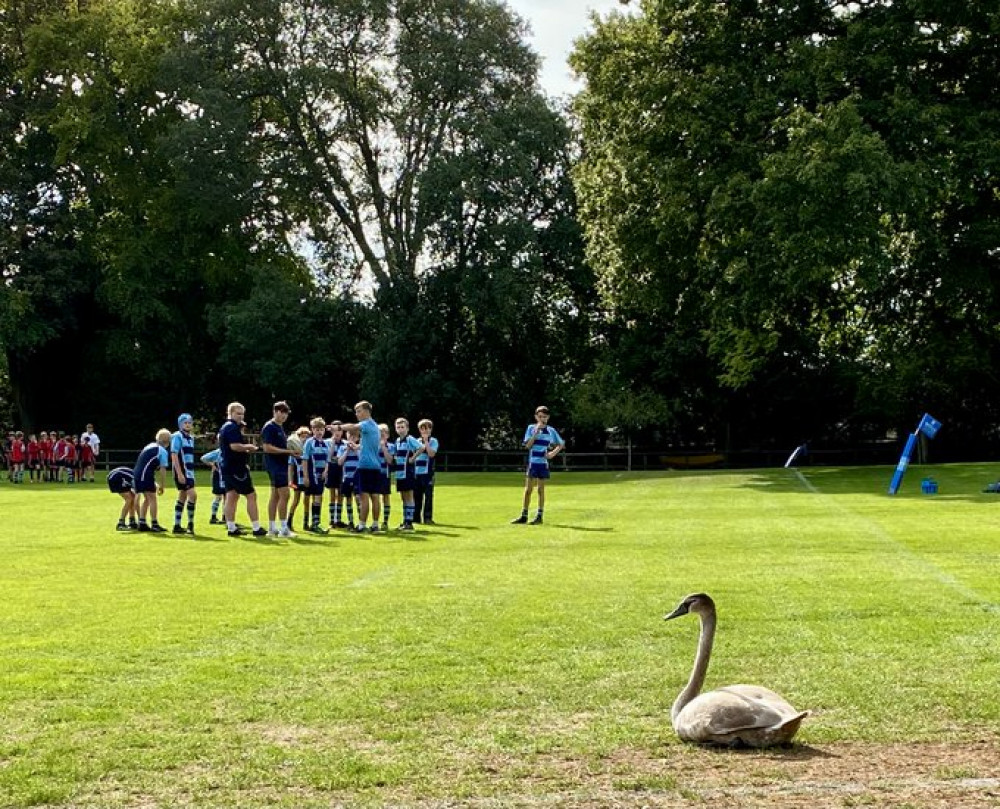 A visitor from the Bishops Palace clearly has some wander lust - and perhaps an admiration for the game of rugby ?
Or was he perhaps just waiting for the match tea?
The swan, clearly a youngster - travelled over from the Bishops Palace in Wells to catch to a local rugby fixture over at the nearby school..
The bird decided the place to be, was, of course, on the wing, at the side of the pitch at Wells Cathedral School as the Under 12s rugby squad prepared to take on the team from Hugh Sexey.
As the school quipped on their social media posting, at least there's no need to ring the bell HERE for a bit of bread.
The tradition of swans on the moat at The Bishop's Palace in Wells is thought to go back to the 1850's when it is likely that a Bishop's daughter first taught the swans to ring a bell at the gatehouse for food.
The palace now has two swan bells – one just beneath the window on the left of the gatehouse, the other to the right – both with a rope hanging down for the swans to pull.
Everyone in Wells loves the swans, and there was much sadness when the much-loved former swan pair, named Bryn and Wynn, were no longer at the palace. Bryn, the cob, passed away in April 2018, and Wynn, the pen, departed from the moat, along with her four remaining cygnets, in October 2018. It is thought that the family group headed off to the Somerset Levels, a popular site for groups of swans. Wynn returned to the moat for a brief period in January 2019, before leaving again.
Most recently though a new family arrived thanks to a swan rescue centre in Wales, and they produced adorable cygnets, all captured on Swan Cam back in the summer of 2021. Read about it HERE